The sixth and seventh grade girls basketball teams from the Issaquah Girls Basketball Association each won their State Championship games this past weekend. This is the first time that both the sixth and seventh grade teams have won a State Championship and the first time an Issaquah girls team has ever won a State Championship.
Results of the championship games and player statistics: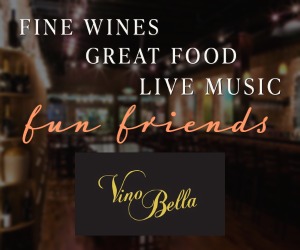 6th Grade Game
Issaquah 49
Yakima (west valley) 34
Starters:
Raquel Dunnam 22 points
Abigail Witecki 9pts, 9reb
Sydney Melody 9pts
Tanna Tsuchikawa 3 AST, 6 steals
Nyla Knipp 3 AST, 3 steals
The full roster for the 6th grade team is:
Abigail Witecki
Bryn Walcott
Hadley Paget
Josie Bianchi
Nyla Knipp
Raquel Dunnam
Rose Stevenson
Sydney Melody
Tanna Tsuchikawa
Coaches
Trevor Tsuchikawa
Lauren Sayahod
Nate Melody
7th Grade Game
Issaquah 56
Grandview 29
Starters:
Taylor Tsuchikawa 22 points, 7-10 fg, 5assists, 3 steals
Julianna Agosto 14 pts, 12 Rebs, 7steals
Taylor Chan 12 pts, 3 steals
Isabel Hammar 4 steals
Piper Soden 6 rebounds
The entire roster for the 7th grade team is:
Addison Hammar
Allie Christiansen
Charlee Rydberg
Ellie King
Hayley Boehl
Isabel Hammar
Julianna Agosto
Lauren Tehero
Piper Soden
Taylor Chan
Taylor Tsuchikawa
Coaches:
Julio Agosto
Trevor Tsuchikawa
The teams are coached by Trevor Tsuchikawa and Julio Agosto. Julio has a daughter who plays on the 7th grade team, where he is the head coach. Trevor has a daughter on the 6th grade team, where he is the head coach and also has a daughter on the 7th grade team, where he is the assistant coach.
All IGBA coaches are experienced in building, developing and leading highly competitive select basketball teams. The former Issaquah High School girls basketball coach Doug Crandall coaches the fourth grade team. The Issaquah Girls Basketball Association (IGBA) is a select basketball club whose purpose is to develop the character and basketball skills of 4th–8th grade girls planning to attend Issaquah High School. Tryouts are held every September. For more information, e-mail info@issyselect.org.
You can find more about the teams on their Facebook page or Twitter page
The website for the state basketball championship and past results is here.