Issaquah Girls Basketball Coach Resigns
Last week Q13 Fox released a video about Doug Crandall, the Issaquah High School Girls Basketball Coach, who was placed on paid administrative leave on December 6, 2021 for "non-disciplinary reasons" and without explanation. Players from the team also spoke out on a KIRO News radio interview.
Last Thursday, Issaquah Daily submitted a request for information to Donna Hood, Assistant Superintendent of Human Resources for the Issaquah School District about the suspension. No response was received by the time of this article.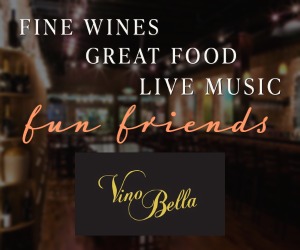 On Saturday, January 23 — after being told by Donna Hood his contract would "terminate automatically" on February 1 — Coach Crandall submitted his resignation to the Issaquah School District. Issaquah Daily contacted Mr. Crandall on Sunday, January 24 and received permission to publish the following excerpts from the correspondence he had with the team parents, and school district administrators regarding his resignation: 
Excerpts from 1/22 email to parents of the basketball team:
I've submitted my resignation to the Issaquah School District. I did so "under duress."  In an email communication from the district yesterday, they made three things clear:
There was no allegation or complaint. The district initiated the investigation.

My "contract" terminates on February 1st.

They continue to insist there's an investigation but it surrounds concerns about my "interactions with students," and "my very close relationships."
They denied my request to take pictures with my 4th grade team tomorrow [at Issaquah High School] or attend Senior Night [while in the employ of the District].
I can't tell you how much I appreciate everyone's support. I don't see this as the end of an important fight, but it means I won't be coaching the team again this year. 
Excerpts from 1/22 email to Issaquah School District Administration:
I hereby resign my position as Issaquah Girls Basketball coach as of January 23, 2022. I submit this resignation under duress. In May of 2021, the Issaquah School District (ISD) administered the first of two proactive investigations against me. No allegations or complaints prompted these investigations, and they did not follow any published district procedures. The first investigation had no clear focus. Even at my recent request, the ISD could not produce a rationale for its chosen courses of action based on employment agreements or contract language. It claimed simply (in its January 21, 2022 email): "There is no requirement that there be a formal complaint or written allegation for the District to initiate an investigation." … To my knowledge (or the knowledge of any parents or players), no investigation has even started. I know little more than I knew [when suspended with pay] except the district's recent (January 21, 2022) implication there's no allegation of misconduct but "a concern over your interactions" and "very close relationships with District students." My interactions and relationships have never been a point of contention. I've been fully transparent — including with the district's board of directors on March 25, 2021, in email communications throughout this suspension, and with my athletic director. Today, the Issaquah School District and its administrators have succeeded in their ultimate goal: my dismissal via this resignation under duress, effective January 23, 2022.