Fortunato Chocolate has opened a retail store in the Issaquah. If you've walked around the Issaquah Commons Shopping Center on Gilman Boulevard recently you may have been offered a free chocolate covered banana by Adam Pearson who leads sales and marketing for the company.
This is Fortunato Chocolate's second location in Issaquah. As previously written about in Issaquah Daily, when the COVID-19 pandemic hit, the company changed its business model and shifted from selling exclusively to the world's finest restaurants and began to go direct to consumers building up a mailing list of 50,000 subscribers. Pearson posted the following video on social media and it went viral attracting new customers from around the world.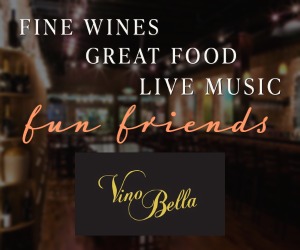 Pearson shared that you can come and get a free chocolate covered banana any day, every day, with no obligation to make any purchase. They also offer free hot chocolate, which took them 15 different recipes to perfect the flavor.
Tourists who have heard of the company and foodies from around the world come to Issaquah to visit the store. Peruvians who are visiting Seattle have come to Fortunato's because it is difficult for them to get the product in their own country as it is primarily exported. The company has 15 employees in Peru who work with over 500 farms to pick the product that is shipped to this facility in Switzerland that has been producing chocolate since 1920.
Fortunato's eCommerce sales go down in the Summer months because the company won't use warm weather packaging for delivery due to environmental concerns. They post a warning on their website that the chocolate may melt upon delivery in warm weather climates.
The company's first Issaquah location, their production facility is in a nondescript warehouse with a sign that says 'Free Hot Chocolate,' located at 1445 NW Mall St. This is where Javier, the company chocolatier and his creative staff, create new products. You can get free hot chocolate and purchase products from that location as well after meeting the team.
Company Information:
Production Facility: 1445 NW Mall St. Suite E3 Issaquah, WA 98027
Retail Store: 755 NW Gilman Blvd. Suite A Issaquah, WA 98027
Website: http://www.fortunatochocolate.com/
Email:  info@fortunatochocolate.com
Facebook: https://www.facebook.com/FortunatoChocolate
Instagram: @fortunatono4