Renowned Luxury Chocolate Maker Opens Issaquah Retail Shop
In the early 2000's, Brian Horsley and his stepfather, Dan Pearson, had a great idea – sell air filter cleaners to a mining operation in Peru. Dan was a risk taker who loved to explore and live by his wits, a self-described 'River-boat Gambler.' Originally from San Diego, the father and son team had settled into life at 9,000 feet of elevation near the Andes Mountains, running their business to serve the mine near Cajamarca, Peru.
Known by the locals as a resourceful set of problem solvers, the duo's help was sought to source more varieties of vegetables and fruit to bring to the mining town. They found bananas, coffee, and many other small batch crops in a remote canyon of the northern Amazon jungle. Many farmers had small crops of Cacao, which, in its natural form resembles a yellow football, with purple and, sometimes, white cacao beans. Brian and Dan listened to local farmers talk through the crude, long process of fermenting and drying the cacao beans and selling them in town in small batches. It was a labor-intensive process, with little attention paid to its premium potential.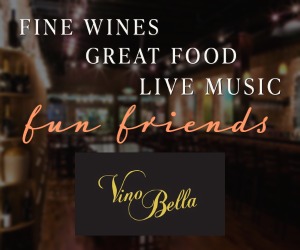 Amidst the 2008 global economy crash, the Peruvian mining operation started to fold, and Brian began teaching English to make ends meet for his wife and their newborn daughter. But he had another great idea – what if he could focus on creating a high-quality fermentation and drying process, at scale, to assist the cacao farmers in the area.   
Once again, resourcefulness played to his advantage. Enchanted by the prospect, Brian researched every aspect of cacao and chocolate making – reading books and techniques all the way back to the 1700s. He had a hunch that the white cacao beans in the area were something special. Then he was introduced to a bona-fide chocolate scientist with the United States Department of Agriculture, who sequenced the cacao's DNA. It turned out that one of the farmers, Don Fortunato, was the owner of a rare, genetically pure form of cacao called 'Nacional', which was thought to have gone extinct hundreds of years ago. Don Fortunato's cacao sample #4 was magic – the flavors it produced were exquisite and complex. Brian set out to scale the operation and networked his way around the international chocolate world.  
Everyone in the chocolate industry was mesmerized. Eventually the renowned 'Gran Cru' chocolate maker Max Felchlin AG in the Swiss Alps, wanted to use their vintage equipment to make chocolate from their rare cacao beans.  Also enchanted was Brian's younger brother, Adam Pearson, who was working as an accountant at the time. An Issaquah resident since 2010, Adam couldn't resist the opportunity, and joined the family business to lead sales and marketing. 
The family's luxury chocolate business exploded. Their unique chocolate became sought after across the globe by top pastry chefs and Michelin starred restaurants. Some even referred to Fortunato #4 as the 'Rolex of Chocolate.' Chocolatiers from Forte to Moonstruck wanted to get access to make their chocolates with Fortunato's ingredients. 
When the COVID-19 pandemic hit, the team began to go directly to consumers as well, building up a mailing list of 40,000 followers. But they needed a location from which to build their retail experience. The community feel and local-business mentality led the team to build out their only retail location in Issaquah, in a nondescript warehouse with a sign that says 'Free Hot Chocolate.'
"When customers visit, we want them to focus on the taste of the chocolate itself. We're really not luxury guys, so our shop is not fancy – it's a production facility with a counter to sample and to purchase our $20 dollar, one-pound wholesale chocolate bars directly. The taste of the chocolate IS the experience," says Adam.
Come meet Adam and Brian, and often their children, in their new retail storefront, and enjoy  a free cup of scratch-made hot chocolate with whipped cream and peppermint sprinkles. You too will be enchanted by the magic, the history and the flavors in the samples of dark and milk chocolate. And you might just find it challenging not to buy a few bars of their unique, luxury chocolate bars while you sip and dream about finding rare treasures in faraway lands.
Website:  https://fortunatochocolate.com/
Address: 1445 NW Mall St. Issaquah WA 98027
Email:  info@fortunatochocolate.com