Issaquah School District's Prop. 2 Draws Local Opposition to $44 Million More for New High School Project Approaching $200 Million
Two of the Issaquah School District's three levies on the April 26 ballot have drawn local, organized opposition.  The measures are a combination of renewal levies and for the purchase of new buses.  
Local group CCare is opposed to Proposition 2, which includes $44 million for completion of High School No. 4 adjacent to senior community Providence Point.  The original project estimate of $120 million has grown to $198 million, according to the district's website.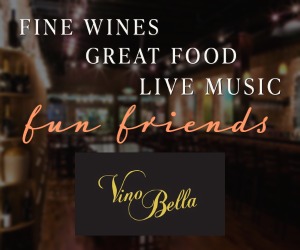 Dave Osmer is chair of the CCare campaign and a resident of Providence Point.  He said CCare supports the other two propositions.  CCare is registered with the Washington state Public Disclosure Commission (PDC) as a political action committee under the name Citizens Concerned About Responsible Education.  
As for Proposition 1, opposition group Friends of 411, which does not appear to be registered with the PDC, did not respond to a request for comment.  The other public opponent of Prop. 1 is Jeff Heckathorn, who wrote the opposition statement in the voter's pamphlet.  Heckathorn initiated schooldataproject.com, which claims to analyze school data for the benefit of the public and lists school districts statewide.  Heckathorn said he has no committee; it's just him.
If the three levies are approved by voters, the total combined tax rate, including the three proposed levies, would be about $3.56 per $1,000 of assessed valuation.  The total combined tax rate including the expiring levies is about $3.51 per $1,000. 
Proposition 1 is a four-year replacement levy for educational programs and operations. This levy would comprise 15.6% of the district's operating revenue and help pay operating (non-capital) expenses including salaries, according to the district's website and voter's pamphlet. 
The proposal aims to collect $262 million, while the expiring levy collected $185 million, according to Martin Turney, Executive Director of Finance Support Services for the school district.  The proposal represents 41% increase over the prior collection. 
However, Washington state limits actual collection to a formula using a maximum amount per student, so actual collection for Prop. 1 could be lower, Turney said.
Proposition 2 is a $141.3 million four-year replacement capital levy for technology and construction.  Unlike Proposition 1, this levy is not subject to legal limits, so if the measures passes, that amount will be collected, Turney said.
The expiring levy was for $68.516 million, according to the February 2018 ballot measure.  The proposed levy represents a 106% increase.  If $44 million for High School No. 4 is excluded, the proposal represents a 42% increase.
High School No. 4

.  $44 million is for High School No. 4 This $44 million is needed to fully fund the project, and Turney said this is "based on our best planning" when asked whether it will be enough money.
Among CCare's concerns with Prop. 2 is cost overruns, Osmer said.  The voter-approved $533 million bond in 2016 was to build four new schools, including Elementary School No. 17 on the site with High School No. 4.  Elementary School No. 17 is postponed, and the district cites permitting, litigation, inflation, and more for the cost overruns.  Osmer predicts a new levy will be needed to fund that school.  CCare's website details more of its concerns about High School No. 4 and cost overruns.  The status of projects paid for by the 2016 bond is here.
Osmer was critical of the district for calling Prop. 2 a "renewal" levy since it has "new" money for High School No. 4, for burying that money in a levy rather than the usual bond measure, and for reallocating 2016 bond money to purchase and remodel a building to relocate its central administrative offices.  "We view that as not being transparent and a blatant misuse of the intention when the bond was passed," Osmer said of reallocating funds for an administrative building.
Turney said the district "absolutely" did not bury the information, and while $44 million is a lot, it's not compared to the $533 million bond, and including the smaller amount in a levy for a specific project makes sense because it's a portion of a project and won't accrue interest like bonds do.
The Issaquah City Council on April 19, 2022 unanimously approved major permits for High School No. 4 site adjacent to Providence Point.
Technology and Critical Repairs

.  The remaining $97 million would pay for technology needs including hardware, tablets, laptop carts, and software subscriptions, and critical repairs such as HVAC and roof repairs.
Proposition 3 is the transportation levy, not a renewal, and would collect $3 million to be used to purchase 64 school buses.  The state reimburses the district for about two-thirds the cost of each bus so the levy would pay the remainder.  The 2019 transportation levy was for $2 million, according to the February 2018 ballot measure.
##
Related News: For recent coverage on the Issaquah School Board poised to not renew financial chief Jake Kuper's contract, click here.