Issaquah School Board Poised To Not Renew Financial Chief Jake Kuper's Contract
The Issaquah School Board apparently will not renew the contract of the Issaquah School District's longtime financial chief, Jake Kuper.  Kuper, the district's Chief Financial and Operating Officer, has been with the district for 18 years.
Kuper said he was verbally notified by Superintendent Ron Thiele that his one-year contract was not being renewed, but the school board has yet to take formal action.  The district publicly posted Kuper's job earlier this month.  Kuper's current contract ends June 30, 2022, which coincides with the date of Thiele's retirement.  Deputy Superintendent Josh Almy also is leaving at the same time for an international education job in Qatar, Kuper said.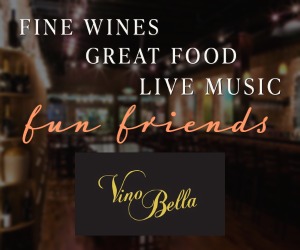 Issaquah School District spokesperson Lesha Engels said about Kuper's contract nonrenewal that the district "does not and will not have a statement."  Engels said she does not yet know when Kuper's employment status will be on the school board's agenda for 2022-23.  As of the date of this article, the school board has not addressed his contract, Kuper said.
Kuper's exit follows comments he made on social media in August 2021 reflecting his personal views regarding mask and vaccine mandates.  Kuper declined to comment on the reason the district is not renewing his contract but confirmed the district has "decided to go in a different direction." 
"You know, I've enjoyed immensely the opportunities and challenges this community and district has given me over the years," Kuper said, adding that he is exploring other options.
Angela McSwain, president of the local bus driver's union, AFSCME Local 21-I, said in a letter to the school board that she was "shocked and deeply disappointed" that Kuper's contract is not being renewed.  She noted his exemplary service to the district and a person who is a "tough but fair" negotiator and "exactly the person you want holding the purse strings."  She said in the letter that he often has been "the public face of ISD's many projects and levies—in many cases, not an enviable position, considering the differences of public opinion."
Regarding Kuper's post on social media, McSwain said in an interview that she "never would have guessed Kuper had those opinions" because he never brings his personal views to the workplace.  If his post is the reason his contract is not being renewed, she said she is not aware of any complaints about Kuper's pandemic-related work for the district prior to that post.
The district and school board have received hundreds of letters opposing nonrenewal of Kuper's contract, according to McSwain, who said she delivered a majority of them herself.  She also said that some bus drivers have mentioned striking. 
She said Kuper supported bus drivers throughout the pandemic.  "If I needed something, I knew who to call," she said.  "Jake gets things done."   And she credited Kuper for the district's strong financial position.  
For more Issaquah School District coverage, click here.