Issaquah Girls Select Program Win Back to Back State Championships
As the 2023-24 Issaquah school year begins, there have been some changes during the athletic off-season. Jordan 
Halstead
was recently named new athletic director at Issaquah High School. As Halstead looks to the future of the athletic department, he has a really strong group of female basketball players entering high school this year to develop with their counterparts at the middle school. Along with a group of incoming freshmen that won Issaquah's first ever middle school state championship, there is also this group of incoming 7th and 8th graders that have now won back to back state championships. Issaquah Girls' Select Basketball Association has now captured 3 state championships as a program.
The State championship game was a microcosm of the season with the smothering defensive pressure and an impressive display of offensive skills. Tanna Tsuchikawa, Nyla Knipp, and Hadley Paget were seemingly all over the court on the defensive end causing chaos for opposing teams. Logan Girias continued her hot shooting, shooting lights out all tournament and season, even hitting 8 threes in the opening round game.  This set the tone for the tournament as every opposing coach following that game, made sure to give her a lot of defensive attention. Even with that attention, she was still able to lead the whole tournament in scoring. Do it all guard Raquel Dunnam had an incredible game and tournament and impacted the game in every facet. She scored in a variety of ways putting her shooting and finishing abilities on full display.  Abby Witecki, a dynamic scorer, made timely plays throughout the tournament as well as consistently rebounding. Tanna Tsuchikawa got Issaquah going in the championship game with a run of 9 points and 3 assists in a stretch in the decisive first half as they jumped out to a 16 points lead and never looked back.  She is the epitome of a point guard with her unselfishness and uncanny passing abilities. Nyla Knipp is the leader on the defensive end and she didn't let her team down, flying all over the court along with Hadley Paget. Raina Knipp also provided a nice defensive effort on the inside to complement the defensive pressure on the perimeter. She is a force in the middle. Mia Patterson and Mallory Muratalla provided vital energy off the bench. The smothering defense, unselfish play, and high tempo offense was seemingly on display in their biggest game of the year.Outside of one game where the team couldn't attend, this group hasn't lost a single league, playoff, or state tournament game in their history since they first came together in September of 2019.
"This team is an incredible group of kids and families that I am fortunate to coach", said head coach Trevor Tsuchikawa. "Their dedication, loyalty, and discipline has really paid off. The buy-in to the team first culture was great to see and will pay dividends for them the rest of their lives. They have really grown as people and basketball players and it will be exciting to see what they all do with their life. As good as basketball players as they are, they are even better kids. They've accomplished something no one can take away from them." Coach Trevor seems to bring a special level of expertise as a coach winning multiple State High School championships and now seemingly bringing that same level of success to the Issaquah community.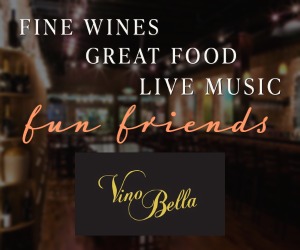 Statistics from the 2022-23 Championship game: Issaquah 57-34 vs Lewiston 
Hadley Paget 4 points, 2 steals

Tanna Tsuchikawa 9 points, 4 assists, 3 Rebounds

Abby Witecki 1 point, 7 rebounds

Logan Girias 17 points, 4 rebounds 

Raquel Dunnam 14 pts, 5 assists, 4 rebounds, 4 steals

Mallory Muratalla 2 points

Mia Patterson 2 points

Raina Knipp 2 points

Nyla Knipp 4 points, 7 rebounds
Logan Girias 30 points in 49-24 win versus Port Orchard in the first round
Abby Witecki 17 points in second round game in 56-33 win versus Arlington 
Logan Girias 24 points in 52-36 in semifinals win versus Yakima West Valley
Athletes need good sports medicine, and the Eagles sports medicine students took first place last year at their championship.
Go Team!