Basketball Tournament and Kids Activities Highlight Free JAMFEST Event in Issaquah
Holistic Hooper and Jammin' are excited to announce JAMFEST, a 3-on-3 basketball tournament and community festival with a backpack giveaway and lots of kids' activities, August 12-13 at Eastridge Church in Issaquah, 24205 SE Issaquah Fall City Rd, Issaquah, WA.
JAMFEST fun begins Friday, August 12 and continues Saturday, August 13 with an outdoor all ages, all skill levels 3-on-3 basketball tournament. Players will enjoy this friendly, fun and competitive chance to shoot hoops and compete to be the top team in six categories. Players of all skill levels and ages are encouraged to be part of this fun event. The tournament includes brackets from 3rd grade through adult, men or women, and all skill levels. Registration is $100 per team (four people) at EastridgeToday.com/jamfest. Individuals may also register and be placed on a team.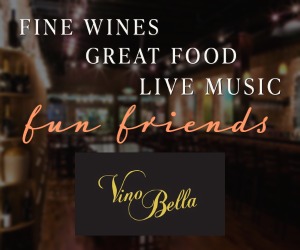 JAMFEST continues on Saturday, August 13 with the 3-on-3 tournament and an outdoor Summer Festival with activities for the entire family. Starting at 9:00 am, the community festival will include a kids' area with inflatables, games and more, a backpack giveaway with school supplies (500 backpacks, while supplies last), great food and more. A slam dunk contest will be a highlight of the afternoon.
Admission to the Summer Festival and viewing of the 3-on-3 tournament is free. More Summer Festival activities and
attractions are being added to the line-up each week. Find all the latest info at EastridgeToday.com/jamfest.
Teams can register for the 3-on-3 tournament at EastridgeToday.com/jamfest. No pre-registration is necessary for the slam dunk contest. Additional information about the day's activities is available at EastridgeToday.com. Eastridge Church is located at 24505 SE Issaquah-Fall City Road, Issaquah, WA 98029.