Issaquah Girls' Club Lacrosse Program Enters Top 10 Regional Rankings
The Issaquah Girls' Lacrosse program entered the Top 10 Western United States Regional Rankings.
In the recent issue of USA Lacrosse magazine, published April 12, 2022,  the Issaquah's girls lacrosse club program entered the regional rankings for the first time in the history of the program. The team entered the rankings in the number ten position. As written by Laurel Pfahler, the 7-0 Issaquah Eagles joined the rankings after handing Woodinville (Wash.) its first loss on April 4. Woodinville had beaten preseason ranked Mercer Island (Wash.) in the opener. Olivia Johnson had four goals and five draw controls to lead Issaquah to the 10-9 win. Now the Eagles are off from games for the week for Spring Break.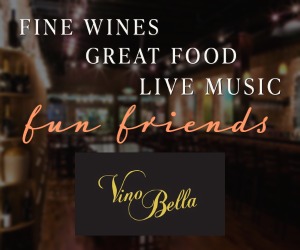 Issaquah Daily contacted local girls lacrosse coaches from the area to better understand how our teams have performed so well and are now getting attention on the national stage. 
Nate Perea, who is a board member of the ISD Girls Lacrosse Club stated, "what is so exciting about this team is that they are a complete team that play together from top to bottom. They aren't dependent upon one or two superstars – the whole team contributes – and that's why they've climbed up to #10 in The West."
Alyssa Leonard, a two time NCAA National Champion in Women's Lacrosse at Northwestern, who now lives in Bellevue, and Izzy McMahon, a current professional lacrosse player and former standout at USC – have been offering clinics and small group private lessons recently in the area had this to say: 
"Seattle is really starting to make a name for itself in the lacrosse world on the West Coast! It's been awesome to see the amount of players and teams absolutely sky rocket in the area! There has been great initiative in developing youth programming all the way through high school.  We really feel the energy and passion from these young girls and local coaches to elevate their level of play and put themselves on the competing map nationwide!  The talent is increasing at a rapid rate and we love playing a small part in working with the players in the area at our local clinics!
A neighboring girls' lacrosse program has also produced strong female athletes and results. 
"The West region has seen very strong and rapid growth of girls lacrosse over the past decade. Girls lacrosse at the high school level, in the Pacific Northwest  in particular, remains a bit of an unexpected pool of some amazing players. Each year a bigger group of PNW high school girls move on to college and you can find them playing across the country at all levels of the NCAA, NAIA, and club," said Dave Rezoski, assistant coach for both the Mt. Si Girls' Lacrosse program and the Vand'al Lacrosse Club girls high school elite team.
To learn more about the Issaquah Girl's Lacrosse, visit their website here.