Liberty High School Graduate Wins Ironman Florida Triathlon
On November 6, 2021 over 2,000 athletes representing over 40 countries and all 50 United States descended on Panama City Beach, Florida to compete in one of the world's most grueling endurance sports. The Ironman Triathlon consists of a 2.4 mile swim, 112 mile bike ride, and 26.2 mile run. Logan Briggs, who grew up in Issaquah, won his age group, and qualified to compete in the Ironman World Championship in Kona, Hawaii next October. Issaquah Daily conducted a Q&A with Mr. Briggs: 
Q: What age group did you win? What was your time?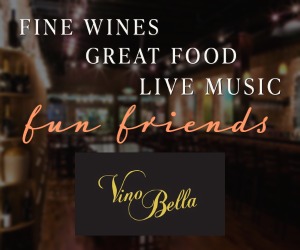 A: I am 28 and won the 25-29 age group with a time of 9 hours and 43 minutes (1:02 swim, 5:07 bike, 3:20 run). The top two from my age group ended up qualifying for Kona.
Q: You grew up in Issaquah? Is that where you were introduced to the sport of triathlon?
A: I was born and raised in Issaquah and my parents, older brother Austin, and younger sister Mackenna all still live in the area. We all swam for the Issaquah Swim Team (under Ryan Pachciarz and Kyle Johnson) and for Liberty High School (under Kris Daughters, or "Mama D"). I graduated in 2012 and am still close with Mama D; she was an incredible coach (and English teacher), so I've sought her help on many college and med school essays, and still go back to swim with her high school team during holiday breaks in college and medical school. I was recruited to swim for Dartmouth, where my assistant coach Eliot Scymanski happened to be a professional triathlete. I was going through a slump during my sophomore/junior year, not dropping any time, so Eliot and I decided it might help to try something new and train for an Ironman during the off-season. In May/June 2015, I did my first sprint, half-Ironman, and full-Ironman (Coeur d'Alene, ID), and I was hooked. It's an incredible and rewarding sport with an unbelievably inspiring, friendly, and supportive community.
 Q: How do you manage finding the time to both study at Harvard Medical School and train for triathlon?! What type of physician are you studying to become? 
A: I've had to get pretty creative to squeeze enough exercise into medical studies, but aside from being critical for both my physical and mental health, it has become a professional passion to extend the benefits of exercise to my colleagues in healthcare and to my patients. As soon as I got to Harvard, some classmates and I found that getting together a few times per week to workout was a huge part of what got us through the rigors of medical training. We thought that our other classmates and colleagues would benefit from something similar, so we started a nonprofit called Medicine in Motion with the mission of addressing burnout in the medical field by building community through exercise. We founded it at Harvard by organizing athletic events for classmates, and very long story short, have since expanded to over 40 chapters across 5 continents, hosting a combination of in-person and virtual athletic events. You can learn more about our organization at https://www.medmotion.org/.
 I am training to become a urologic surgeon and am currently applying for residency, so we will see where my career takes me from here. I am particularly interested in the benefits of exercise, nutrition, and psychologic support for patients before and after urologic cancer surgery. I've been fortunate to work with and learn from some amazing mentors both at Harvard and close to home: Dr. Sarah Psutka at the University of Washington (who did medical school at Harvard), Dr. Sara Park at the Mayo Clinic (who did residency at UW), and my mentor at Harvard, Dr. Quoc-Dien Trinh. I look forward to continuing to improve patient's health and outcomes through surgery with these physicians wherever I end up for residency.
 To answer your question literally, I multitask with my exercise as much as possible. I exercise with friends (often through Medicine in Motion) to build in social outlets. I always run or bike commute rather than drive. I do all of my long bike rides on a stationary bike desk while studying, listening to podcasts, etc. This picture is of me biking on my setup in my backyard in Issaquah this past April). Nutrition is also a big part of training, and my friends make endless fun of me for what I call "prep," which is a chicken and veggie stir-fry that I meal-prep in bulk. I make and freeze about 4 months' worth at a time and have eaten that daily for the past 4-5 years to save time on cooking while still making sure to eat well.
Q: For any Issaquah youth that are interested in endurance sports, what's the best advice you can offer them? 
A: Don't give up, and don't let anyone tell you that you can't achieve something. A great starting point for any goal is to identify mentors with relevant experience that believe in you and can help you achieve your dreams. I have failed and felt discouraged innumerable times, as have most people, but I remind myself of these two quotes constantly:
"The greater danger for most of us lies not in setting our aim too high and falling short; but in setting our aim too low, and achieving our mark" –Michelangelo.

"Mistakes are part of the game. It's how well you recover from them, that's the mark of a great player" –Alice Cooper.
 Q: Do you anticipate returning to Issaquah after you graduate or just waiting to see where your career takes you? 
A: I'll be in and out of Issaquah to visit family and friends, but will have to see where my career takes me otherwise.
Q: Ironman 70.3 WA made its debut in our neighboring community of Maple Valley this year. Do you anticipate coming back to race in your home area next year? 
A: With Kona in October 2022, I'm not sure Maple Valley in September will be in the cards this year, but I'll have to race in my hometown down the road!