The Panthers Youth Rugby Club is currently underrepresented from players in Issaquah and actively recruiting for more individuals interested in the sport. There are two players and a coach from Issaquah. Players participate from areas including Sammamish, Bellevue, Redmond, Kirkland and as far as Woodinville, Duval, Monroe and South Seattle.
 The club accepts boys and girls as young as 1st grade through high school. The youngest ones (U8 and U10) engage in non-contact games (Touch Rugby) with a focus on developing their skills in ball handling and situation awareness. Rugby is a player led game so players are expected to make their own decision as a team while on the field. Starting with U12 contact is introduced but the rules are adjusted for safety, limiting the contest in specific game phases. U14 and above, the rules become closer to adult rugby rules.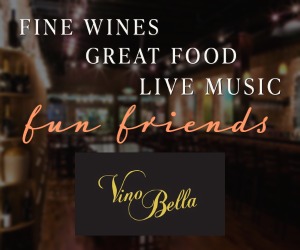 The club's rosters are co-ed all the way up to U14. 15-20% of players are girls. On game days, when possible, they try to set up an all girls game in addition to the co-ed ones dependent on the number of girls available on both teams that day.
The team is coached by Edouard de Crémiers who lived in France most of his life and moved to the United States and settled in Issaquah in 2016. He had to have his US rugby certifications to be able to coach here, so he  followed multiple training and certifications offered by Rugby USA and became a Level 200 Coach, which is required to coach contact rugby.
Coach de Crémiers is passionate about the sport, and shared the following things he likes most about coaching rugby:
Rugby is a really inclusive game: the game of rugby provides a space for any type of player to strive. There is a role for everyone in the team, no matter your gender, your size or your weight. And each player has the opportunity to contribute equally to the success of the team and is not restricted to any type of actions. It is great to see kids build self-confidence when they realize this.
Rugby is the ultimate team game. For the reason above but also through the values of Rugby that are paramount to the sport, especially Respect, Integrity and Solidarity which impact positively the relationship between players (and even building camaraderie and respect for the opposite team)
For reference, the values of Rugby are:
INTEGRITY – Integrity, and Sportsmanship are central to the fabric of the Game and is generated through honesty and fair play
PASSION –  Rugby people have a passionate enthusiasm for the Game. Rugby generates excitement, emotional attachment, and a sense of belonging to the global Rugby family
SOLIDARITY –  Rugby provides a unifying spirit that leads to lifelong friendships, camaraderie, teamwork, and loyalty which transcends cultural, geographic, political, and religious differences
DISCIPLINE – Discipline is an integral part of the Game, both on and off the field, and is reflected through adherence to the Laws, the Regulations, and Rugby's core values
RESPECT – Respect for teammates, opponents, match officials, and those involved in the Game is paramount
Rugby is a player led game: This poses an interesting challenge as a coach, especially in the US where the coach led approach is more common. Some kids joining us are used to following coach defined game plays and guidance once on the field. Instead, we are trying to teach them critical thinking and improve their "Rugby IQ" so they are able to make the right decisions as a team on the field. It is a true different approach that can be uncomfortable at first for the kids but truly help them in building self-confidence.
The year long program we offer as a club can seem like an overwhelming commitment. This is great to truly build up skills for the players. We are really focusing on making them better technically and help them build strong rugby foundations (passing, tackling, kicking). It is also great in creating this club spirit and create bonds between the players. However, some kids might have other sports commitments (Football season, Wrestling, soccer…) and join us late in the year. We have to be agile in our coaching to onboard those new players while keeping momentum and high engagement for our yearlong players. This goes pretty smoothly but definitely requires agility in our coaching approach.
A fun example that happened was two of our U12 girls got delayed by traffic on a game day and the rest of the team was worried about them missing the game. Not that often that you get to see a bunch of 10-12y/o boys openly worried about how their female counterparts missing the game might affect their ability to win! Truly great to see actually.
To learn more about the program: 
Website: https://www.panthersyouthrugby.com/