Interview with Fired Unvaccinated Eastside Fire & Rescue Firefighter
KIRO 7 News reported that on Monday, April 19 six unvaccinated firefighters at Eastside Fire and Rescue had been terminated for not complying with the state vaccine mandate. Issaquah Daily conducted an interview today with Jeff Storey, one of the fired unvaccinated firefighters. 
Q: How did your fellow Eastside firefighters feel about the decision to fire unvaccinated colleagues?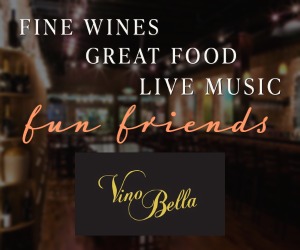 A: I haven't taken a poll on all the members, but my guess is the majority are in support of our decision. The retaliation from the administration for speaking up could cause issues. At the onset of all this vaccination debate, approximately one quarter of our department was not going to get the vaccine. As time went on, more and more had to make a choice.
Q: Did fire chief Jeff Clark speak with you individually about his decision? If so, what did he say to you about his decision? 
A: Yes, we had an accommodations meeting on Oct 1, 2021 where he stated that my religious exemption was granted. Then he stated there were no positions available to accommodate me. He gave accommodations to two others for their religious beliefs, and one for a medical exemption. All 3 have since been vaccinated. He based his decision on the Governor's proclamation. He has had every chance to stand up for his people and failed in doing so.
Q: What are the immediate implications to residents of Issaquah? Does Eastside Fire have the necessary personnel to deal with the number of call they receive? Or has Eastside Fire been training your replacements? 
A: Clark took two aid cars out of service for the last 6 months. He stated in an interview with Q13 News that response time would not be affected. He lied, and he knows that you can't take two aid cars out of service without response times being reduced. One aid car was in Issaquah and one in North Bend. The personnel on the line are getting hammered with mandatory overtime. The first 3 months of this year alone the overtime budget has nearly exceeded 1 million dollars. They do have recruits in the academy right now to replace us. 
Q: Earlier this month the Washington State Board of Health unanimously voted to not add a COVID-19 vaccine to the list of required vaccines for school students, and the Superintendent of Schools Chris Rekydal stated that the school system "landed in the right place" on the decision to not require COVID vaccination. And yesterday the Federal Government, TSA, and WA State Transportation (except King County Metro) all discontinued mask mandates. Did you think Eastside fire might reverse its decision at the last minute? 
A: No way will Clark reverse his decision. He has used this opportunity to boost his DEI (diversity, equity and inclusion) program with all the new hires.
Q: How has this impacted the morale of you, your family, friends and colleagues? 
A: My wife would be the best person to ask how it has affected me. I couldn't sleep through the night from Oct 1st thru January. Then I started being able to get back to sleep once I woke up. I've had nightmares, it interfered with my hunting trip last Oct-Nov. I have been looking forward to being able to move forward. Some colleagues have contacted me. The morale is at an all time low during this time. Many of my co-workers have said, I just show up and do my job and go home. Which is a shame. I loved going to work. 
Q: Some critics are saying on your Facebook post that you should just get the vaccine and none of this would be an issue. What's your response to them? 
A: Just get the vaccine. Well for starters, they had to change the definition of what a vaccine is. This one hasn't done what science said it would do. We have a member that is disabled from taking the vaccine. He may never be able to return. Just not enough long term data for me to trust. Each and every one of us should have the choice of what goes into our bodies.
Q: What are you going to do next? 
A: I'm going to submit for retirement. My bride and I are going to be looking for a place to live outside of Washington once she retires. Spend time with our grand kids. And learn how to ride my "therapy" horse I just bought. 
Chief Clark released the following statement regarding the terminations of unvaccinated firefighters:
"Eastside Fire & Rescue (EF&R) is committed to a safe and healthy workforce for our employees and the communities we serve. On August 9, 2021, Governor Inslee issued a proclamation that required health care workers, including emergency service providers, to be fully vaccinated by Oct. 18, 2021.
"To comply with the mandate, EF&R staff worked to educate, counsel, and make accommodations for our nonvaccinated employees. This effort enabled us to plan for workforce impacts to response times.
"EF&R provided vaccination opportunities to all employees and hosted multiple vaccination clinics. All nonvaccinated response operations personnel were also provided an opportunity to apply for an exemption and participate in an accommodation process. EF&R was able to work with individual employees and provide a variety of accommodations to those who qualified.
"Through these efforts EF&R reached a 94 percent vaccination rate among its response operations personnel. This number is reflective of the Covid-19 vaccination rate in the communities we serve. The department and our board are saddened by the loss of some of our firefighters but also deeply respectful of their personal choices. As the pandemic continues, EF&R will continue to follow state and local mandates and guidelines."
For all of Issaquah Daily's Covid-19 coverage, click here.
Photo Courtesy of Jeff Storey