Issaquah's barre3 studio, in the heart of the Highlands, was recently purchased by new owner Jamie Joppa. Jamie brings years of local fitness experience and a love of community to the studio, which is part of the national barre3 franchise. According to the website, barre3 is a full-body balanced workout combining strength conditioning, cardio, and mindfulness. The activities are taught on a hard cork dance floor by certified barre3 instructors, and every part of the group workout offers modifications – meaning you can customize the routines based on your level of comfort and experience. 
"It's about balance — we encourage mind-body connection through repetition, isometric movements and holds, while using breath as part of the practice. It is part yoga, part Pilates, and part dance," says Jamie.  "It's a challenging workout, but it is not difficult to learn or to do the movements. Every session is different, and while every instructor follows the same basic format they put their own personality, music and energy into the class. It is suitable for all levels, from beginners, those rehabbing from an injury or surgery or new moms returning to exercise because it is low-impact and completely adaptable. We meet you where YOU are, not the other way around."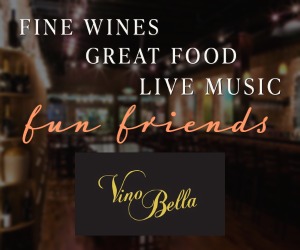 Jamie and her husband, Lucas, moved to Sammamish in 2014.  Jamie began taking fitness classes through the YMCA, which also offered childcare. Soon after, with the encouragement of strong female mentors, Jamie began teaching classes at the YMCA. She went on to build a supportive and diverse community of followers and friendships. As a fitness enthusiast, Jamie also started taking barre3 classes in Issaquah and fell in love with barre3's method of combining strength training with dance and mindfulness. 
When the pandemic hit, Jamie lost her job at the YMCA, and also lost her connection to the fitness family she had built over the years. In November of 2021, nearly 18 months into the pandemic, the prior barre3 owner put the Issaquah studio up for sale. Jamie saw an opportunity to re-build the local community she once had, bringing people together through fitness. As her 40th birthday was approaching, she somewhat jokingly told her husband that she wanted to buy the barre3 studio for her birthday. Lucas encouraged her to seriously explore it – so she did. 
On March 4 of this year, Jamie took over the reins of the studio, as a first-time business owner.  "It was intimidating, but I knew I could knit together all of the things I'd learned in my past. I have a Nursing degree, plus prior fitness and HR experience, and I knew I could re-build the same supportive community at barre3 with the help of some close friends and the already existing, and incredible staff," says Jamie. When asked how her family feels about her new job, Jamie said "They are so excited – my daughter told me, 'You are not only a Mom, you are a Mom Boss!'"
For those new to barre3, Jamie describes it as a welcoming and encouraging culture. "When you first arrive, we introduce you to the instructor, we help you set up your space and props – a ball, a stretch band and small hand weights, and we talk through your goals and any concerns. barre3 has a little bit of everything – if you like dance, we do that, if you like moving to great music, we have that, if you like weights, we have that too.  It's amazing to see clients get increasingly motivated as they get stronger, and to see their confidence grow as they get deeper into their practice. The great thing about barre3 is there is always another level."  
The Issaquah location, just one block East of the Regal Cinemas, has a breezy, ethereal feel with white walls and large windows. Classes are offered multiple times daily, and packages range from single class packs to unlimited monthly class passes. Childcare is available for many of the morning classes.  
If you are looking to build a healthy, sustainable workout practice and be surrounded by positive encouragement, consider a free trial class at barre3 Issaquah by signing up here, and start working towards your fitness goals before the summer!
Address:  1091 NE High St., Issaquah WA 98027
Website: https://barre3.com/studio-locations/issaquah-highlands
Email: Issaquah.highlands@barre3.com
Phone: (425) 391-1192
No goods or services were provided in exchange for this article.
Photo Credit: Heidi Anne Creative