King County Department of Natural Resources has posted a request for proposals for an Issaquah Creek Flood Study.
The request for proposal was posted on Wednesday March 2. The last date for questions is March 17 at 5 pm and the close date is March 23, 2022.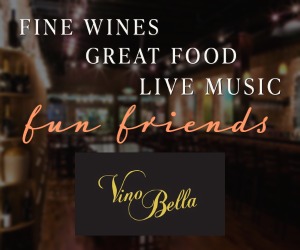 Suppliers must register with King County as an E-Procurement Supplier to gain full access in the supplier portal to download attachments and submit a response to any solicitation. Information on registering with King County as an E-Procurement Supplier, as well as resources to assist with navigating the supplier portal, can be found here.
The purpose of this contract is to provide flood hazard mapping and related services to King County Department of Natural Resources and Parks, Water and Land Resources Division ("County") to develop updated floodplain analyses for Issaquah Creek and six of its tributaries for the Issaquah Creek Flood Study.
For more information contact Samol Hefley at shefley@kingcounty.gov.
In January KOMO News reported on the Issaquah Creek flooding when,  "residents in Issaquah worked through the night early Friday to grab sandbags and place them to prevent waters from Issaquah Creek from flooding their homes and property.
Many of the city's residents were worried that they would awaken to homes filled with waters as city officials warned that flooding could be as bad as flooding from 2020, when rising floodwaters from Issaquah Creek led to a phase 4 designation."
From the City of Issaquah Government website: "To see more data of the upstream gauge in Hobart, visit the USGS website. This external site, however, is only updated once an hour. Using this data, King County also issues flood alerts by phone, text or e-mail.
The National Weather Service also broadcasts flood warnings for Issaquah Creek (along with other rivers in the region) based on its forecasts and/or observations at the downstream gauge near Lake Sammamish State Park. For forecast information, visit the National Weather Service National Oceanic and Atmospheric Administration.
You can register to receive updates from the King County Flood Alert system. Automated alerts are one of many ways to help protect your home, family, or business during a flood.