Meet Issaquah's Interim Police Chief Paula Schwan
Four months ago, Issaquah Interim Police Chief Paula Schwan had been offered the role of police chief for the City of Pacific after five years as a commander in Issaquah.  But with Issaquah's then chief and a commander coincidentally exiting at that same time, Schwan decided to stay.
"I really do care about the people here and the community," Schwan said of her decision to stay in Issaquah during a time of need.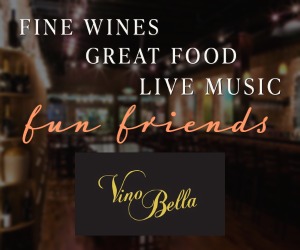 The City of Issaquah currently is starting a nationwide search for a permanent police chief.  
Schwan hopes to land the role."I think I have the experience, the drive and the energy to continue the great work that has been started by all the previous chiefs and work with the current mayor and administration on the communication and transparency that is requested and necessary for a great relationship between police and citizens," she said.
Of approximately 260 police chiefs in Washington State, currently only three are female. Those three are chiefs for the cities of Kirkland, Edmonds, and Issaquah (interim).
Schwan has served 27 years at all levels of law enforcement including as dispatcher, corrections officer, school-resource officer, and patrol officer.  She has worked for the cities of Fife and Moscow, Idaho, the Nez Perce County Sheriff in Idaho, and the U.S. Marshals Service.  She started her law-enforcement career in Clarkston, Idaho.  
Schwan said she was drawn to policing because it fit her personality of wanting to protect and to serve.  She said she loves that the job is different every day.  But working directly with people appears to be her favorite role, whether at community events or working with colleagues.
"I love the opportunity to help and work with people," Schwan said. "I like working with a team of wonderful people who are in it to be of service and help others, and being part of a community, and making the community the best it can be."
Since becoming interim chief, Schwan has been filling vacant positions in the police department. She has hired four police officers, two corrections officers, and one administrative assistant.  The police department is budgeted for 39 sworn positions but filling vacant positions has been a challenge for police departments across the country.  Schwan expects three officers to leave in the coming months, all of whom are moving out of state.  In all, Schwan has made 15 hires in the police department, and an additional five hires are anticipated in the coming weeks.  
Schwan also is moving Issaquah's police dispatchers back to Issaquah from Redmond, where they were temporarily moved last year due to low staffing.  She has re-staffed dispatch to 11 full-time positions, up from a low of two or three when the dispatchers were moved. The dispatchers return to Issaquah on February 22.
In addition to restoring staffing levels, she is working on addressing some problem areas in the city, and continuing to build trust between police and the community by working together collaboratively and transparently "toward the best possible living environment," she said.  
"The Issaquah community is truly engaged in their lifestyle and it's important to them that they have hometown feel and hometown service that you don't get everywhere else, Schwan said. 
Property crime and theft including shoplifting have been on the rise, and both the pandemic and recent changes in state law have played a role in that, Schwan said.  But she believes that empowering the community by educating residents and business owners on ways they can deter crime is integral, and especially for minimizing violence.  She does not intend to change the level of service that the community expects from Issaquah police, and also emphasized that Issaquah police do respond to calls.
"We are here for the people who live, work and play here," she added.  
Schwan, 51, lives in unincorporated King County.  She and her husband met in college.  He is a police commander for the City of Federal Way.  They have been married 27 years and have three adult daughters and one granddaughter.  Schwan has a bachelor's degree in psychology and a master's degree in industrial and organization psychology specializing in forensics.
Schwan played volleyball in college and has coached the sport at high levels for more than 30 years including college and nationally competitive elite clubs. She owns Performance Zone in Kent, a facility that is home to the North Pacific Juniors Volleyball Club.  One of her daughters is a professional volleyball player in Europe.  Another daughter played four years of volleyball in college.