City of Issaquah Sells First Carbon Credits from Preserved Bergsma Land to National Company
Carbon credits from the City of Issaquah-owned former Bergsma property on Cougar Mountain have been sold to a national company that has yet to be publicly identified.
As a pilot project, the City sold the carbon credits through the nonprofit City Forest Credits. The City is expected to receive $175,000 to $200,000 for the sale of all 6,409 credits, according to Issaquah Parks Director Jeff Watling.  The money will be put into the City's general fund and is intended to be spent to support urban forest management and Green Issaquah activities, he said.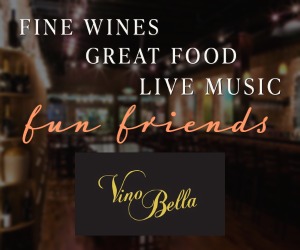 "Those carbon credits will offset somebody's emissions at a different facility or building or industry," Jennifer Fink, City Park Planner and Project Administrator, told the Issaquah Environmental Board at its February 9 meeting.  The City will retain the property and manage it, and "the revenue generated is basically thanking us for taking care of this forested area and helping provide environmental benefits," she added.
Watling said the City's carbon credits are a relatively small amount, so they were bundled with credits from other jurisdictions in order to create enough credits to be attractive to a buyer.  Watling declined to identify the national purchaser.  He said an announcement could be made soon, which will be coordinated with City Forest Credits, which represents the City and the other sellers.
Urban forest carbon credits are inherently low volume but high value, and a new tool for investing in communities and climate benefits simultaneously, according to the City.
The City purchased the 46-acre Bergsma property in 2018 to save it from development after a year-long push from local activists. The City ended up owning 33.5 acres and King County purchased 12.5 acres. The property was renamed Harvey Manning Park Expansion Area because the purchase essentially expanded the adjacent Harvey Manning Park.  
The City Council in October 2021 approved the carbon-credit application, which was the City's first.  
Members of the Environmental Board had questions related to the City's goal of reducing greenhouse gas emissions by 50% by 2030, and specifically whether credits from acquiring the Harvey Manning Park Expansion Area could help with that.  One member noted that carbon credits are for offsetting, not reducing, greenhouse gas emissions.  It was suggested that the City needs to be immediately deliberate in order to meet its 2030 goal, to the point of accounting for replacements of gas-powered equipment and vehicles in order to reduce carbon intensity.
"We are going to need everything we can get by 2030," said Nancy Davidson, Chair of the Environmental Board.
Watling said the City is thinking about ways to position itself to address climate-action goals by pivoting to more sustainable energy.  As an example, he said the south-facing roof of the Community Center needs replacing in the next couple of years and could be a good candidate for solar energy.