Next Tuesday Issaquah City Council Will Consider New Rules Affecting Local Businesses
The Issaquah City Council on Tuesday Jan. 18, 2022 will consider two new regulations that would affect local businesses. Together the new codes would require larger businesses to better manage their own shopping carts and also allow the City to suspend or revoke a business license if necessary to protect the public health or if a business operates in a manner that allows chronic criminal activity.
Agenda Bill 8316 would amend existing code to add grounds for suspension or revocation of a City-issued business license, including when necessary to protect the public health, safety, peace or welfare; when a business fails to prevent or report unlawful or criminal activity to police, or when the business has allowed the business to become "an instrument of or a cover for public disorder, crime, unlawful activities, or other danger to public safety, peace, morals, or health."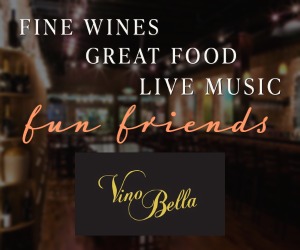 City Administrator Wally Bobkiewicz said the proposal is about giving the City additional tools as it deals with "pretty extraordinary circumstances over the last several months" regarding the level of shoplifting from various stores.
The City earlier this month warned the local Target store that it must take additional steps to curb shoplifting there or face possible fines, revocation of its business license, and other legal action.
"Given what we've seen with shoplifting, what we've seen in response from at least one national retailer, we felt we needed additional tools in our toolbox, to protect our community," Bobkiewicz said.
With regard to shoplifting, he said Issaquah police do physically respond to 911 calls reporting shoplifting. However, one of the challenges is that there has to be an injured party.
"It's one thing to call and say someone has shoplifted. And if we're called, [Issaquah police] are going to come," he said. "But we need the business to want to cooperate once we get there. Unless there is an injured party, unless the store is willing to press charges, then the City cannot prosecute." And stores not being willing to prosecute has been part of the problem, he acknowledged.
Agenda Bill 8307 proposes a new code requiring businesses within the City to be responsible for containing shopping carts to the premises and immediate retrieval of abandoned carts. After three violations, the business would be required to submit a cart-containment-and-retrieval plan and also would be charged the actual costs incurred by the City to retrieve and return the carts. Businesses having no more than 15 carts would be exempt.
"Clearly what we've seen with abandoned carts are the larger national chain stores and not the smaller businesses, so we didn't want smaller businesses unduly put upon," Bobkiewicz said.
The proposal is similar to code in other cities regionally, though the proposal does not include fines. "We're just really looking for compliance at this point," he said, adding that "cities all over America regulate shopping carts and it's usually a quality-of-life and nuisance issue."
The City has documented more than 1,000 abandoned carts from 13 stores in the last six months of 2021 and a major cause is shoplifting, the bill states.
"Over the past six months, additional City staff including Parks & Community Services and Economic Development have spent time to address the issue that does not appear to be waning," the bill states. Abandoned carts end up on sidewalks, streets and other public rights-of-way—creating blight, and interfering with pedestrians, vehicles, and emergency services, according to the bill. Here's the link to Tuesday's meeting that includes information on how to watch/join.