Issaquah Residents Are Eligible to Vote By Phone for Conservation District Election Through February 8
For the third straight year, Issaquah residents are eligible to vote in the King Conservation District (KCD), that will be running its annual elections through a smartphone voting platform.
King Conservation District is holding an election for Seat #2 on the Board of Supervisors. Voting began January 18, 2022 and ends February 8, 2022. King Conservation District includes all registered voters in King County (excluding the cities of Enumclaw, Federal Way, Milton, Pacific, and Skykomish).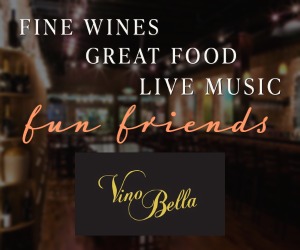 The KCD operates as an environmental agency run by the state, with a board of supervisors. The following individuals are vying for Position #2 (alphabetical by last name):
As reported on in this article by MyNorthwest.com, "because of an archaic law that requires KCD to hold its board of supervisors election at the start of each year rather than in November, it has long struggled to encourage voter turnout using standard mail-in ballots. In 2019 — the last year KCD primarily used paper ballots — website malfunctions and a typo on ballots that listed an incorrect end-date for the election saw just 3,448 out of over 1.2 million eligible voters request and then send in a ballot.
Then, in 2020, KCD pioneered a first-of-its-kind mobile voting platform, doubling its turnout to over 6,200 voters. It continued down that path in 2021, setting a record for turnout with over 9,500 total votes cast.
Once the vote is cast, King County Elections physically prints it out, verifies the signature, transfers the tabulation to an air-gapped machine, like it would with a normal paper ballot, and then finally, uploads that to a flash drive used to transmit the final results."
For more details on KCD's 2022 election and to register your vote use the QR code below or go to this link.