Issaquah Businesses Allowing "A Haven" For Crime Could Have Business Licenses Revoked Under New Temporary Ordinance
The crime wave continues at Target's Issaquah location despite assurances by the national retailer earlier this month that it would take action to address the criminal activity that City leaders are calling a crisis.
However, on Tuesday, January 18, 2022, the Issaquah City Council unanimously adopted new code language allowing the City to suspend or revoke the business license of any local business that fails to address rampant crime.  The ordinance takes effect immediately but will sunset in 90 days, during which time the City will seek additional community input and consider other changes to the business-license code.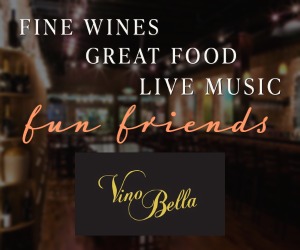 Without mentioning retailer Target directly, City Attorney Rachel Turpin said the intent of the ordinance is to protect the community from a business that allows "a haven for criminal activity."  The City since October has been attempting to get the national retailer to address shoplifting, with little luck.  The proposed language would make it clear that allowing "outrageous criminal conduct to occur" without trying to intervene or prevent will not be tolerated, Turpin said.
Issaquah Mayor Mary Lou Pauly said Wednesday that if Target continues to allow rampant shoplifting, continues to not call police, and continues to not press charges, then "it may be appropriate to pull [Target's] business license."
Cindy Harron of Sammamish told the Council that on December 27 she was the victim of an attempted carjacking in the Target parking lot in broad daylight.  She pushed and slugged the man and ran back into Target asking for help but was told they had no security officer there.  She then called 911 and though grateful Issaquah police responded, she said the officer was "a little dismissive."  Harron also relayed a separate incident at Target when her teen daughter was followed by a man inside the store.
"It's not just shoplifting," Harron said. "There is a true threat to our safety … the word's out that Issaquah businesses are allowing this.  It's happening at Marshalls, too.  Kids are talking about it at school."  Harron said she's never felt unsafe in the 10 years she's lived here, until now.  Despite calling Target locally and its corporate offices several times, she said she's never heard back and is "appalled."
Pauly apologized personally for Harron feeling dismissed by Issaquah police.  "That is not how we want our public to feel," Pauly said.
Issaquah Police Chief Paula Schwan told the Council that on January 18, Target refused to press charges against a shoplifter—even though Target's newly installed off-duty police officer, who is not an Issaquah officer, watched the individual leave the store with a cart full of merchandise, and Issaquah police returned the suspect to the store with the stolen merchandise.  Schwan called Target's recent commitment to take actions to curb shoplifting "lip service."
The proposed ordinance was not readily embraced by the entire Council.  Council President Lindsey Walsh and Council Deputy President Zach Hall proposed delaying consideration of the ordinance to the Council's February 7 meeting, citing the need for additional conversation by residents and businesses. The proposal was first publicized on January 13 in the Council's agenda packet for January 18.
In an unusual move, and after calling for and returning from a five-minute recess, Pauly blasted the notion of a delay.  Instead, she asked the Council to consider including a sunset date on the ordinance "so we can at least deal with the criminal highway that we know exists in town."
"I cannot believe this is how we would treat our community and our residents, that they were the potential victim of a carjacking.  We had a shoplifter pull a knife on asset security at Fred Meyer last week," Pauly said.  "This is spiraling out of control."  Doing nothing "is earth shattering to me," she added. 
Walsh then addressed her proposal to delay, indicating it's not clear why the existing ordinance couldn't be used to revoke a business license as it had been once in the past couple of years.  Turpin said that the proposed language would strengthen the City's case.  Pauly clarified that the prior revocation of a business license a couple of years ago was due to a non-conforming use, and not public-safety issues the City currently faces.
Opposing the delay, Marts said "we need to stop looking like prey."
The motion to delay consideration of the ordinance failed with a 3-4 vote, with Walsh, Hall, and Councilmember Chris Reh voting yes, and Councilmembers Tola Marts, Barbara de Michele, Victoria Hunt, and Russell Joe voting no.
At Pauly's request, the Council then considered and ultimately adopted the ordinance as an emergency, meaning it takes effect immediately rather than after the typical 30-day wait.  In response to comments from the Issaquah Chamber of Commerce, the Council also eliminated introductory language in the ordinance that was viewed as too broad.
"This is tough," Hall said.  "It's an emergent and immediate issue before our community."  But he said he also believes there are "equally earth-shattering questions when it comes to the equitable application of discretion" by the City.
Walsh called it a "bad process" and "bad legislation."  She added that she has concerns about requiring private businesses to report criminal activity to law enforcement or face the potential of their business license being revoked.  "I'm not sure that's what we want to do from an equity standpoint," Walsh said.  "Nor am I sure that's what we want to stand for as a City."
Hunt said the 90-day ordinance provides an opportunity for the business community to work with the City, which is really the intent, and also gives the City the tool it needs to address the public safety crisis.  "It addresses both of the needs to the best of our ability," she added.
The Council also adopted new regulations requiring businesses to be responsible for containing shopping carts to the premises and immediate retrieval of abandoned carts. As shoplifting has increased in recent months, so has the number of abandoned shopping carts around the City.  The vast majority of the abandoned carts are from Target, City officials have said.
The entire meeting is available to watch below.