Taco Time NW Raises Entry Level Wages to $20 Per Hour for Issaquah Restaurants
Taco Time NW, a locally-owned Mexican-style restaurant chain founded by the Tonkin family, recently announced a test program offering starting wages of $20 per hour for its two Issaquah locations.  They are looking to fill nearly 30 positions at their Issaquah and North Bend stores. If this program proves to be successful and sustainable here, the company plans to roll the wage increase out more broadly across their 79 Puget Sound locations. 
According to an email received by the Issaquah Daily, the company chose the two Issaquah stores because these they have had more challenge in finding applicants than their other locations across Washington. "Our Issaquah restaurants have been some of our shortest staffed restaurants and we usually receive very few applications. Our team members at our two Issaquah restaurants are outstanding and do all they can to fulfill our mission, but as short staffed as we have been, its difficult to provide the guest experience we strive for."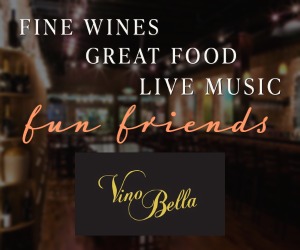 Taco Time NW is a fourth-generation family-owned restaurant chain, established here in the Northwest in 1962. Although the Taco Time brand itself spans the US, Washington's Taco Time NW is independently owned, whereas restaurants outside of Washington are owned by the Kahala corporation. Local ownership enables the restaurants to better serve the local community, including Issaquah. 
As for how this wage increase will affect the Issaquah prices, "Prices will remain consistent with other locations," says co-President, Robby Tonkin.  "We're a family-owned company that cares deeply about our team members and want to do all we can to support them and provide the most competitive wages and benefits we can while still operating a business that is sustainable and not losing money. We're running a couple months long test to evaluate whether this helps close the gap on hiring employees, allows us to be sufficiently staffed to provide the guest experience our mission calls for, and to make sure it is sustainable and that we don't become unprofitable and lose money." 
"There are many other additional benefits and programs we offer such as free shift meals while working, employee discounts and immediate family discounts, a $120 credit each week for Taco Time food when using our app outside of work during no-rush hours.  Employees get paid every Friday, and we have great benefits package including medical, dental and a 401k retirement plan," says Director of Marketing, Gretchen Weidemann.
The restaurants serve over 12 million customers each year, and sells over 6 million Crispy Burritos and 140 million Tater-fries® annually. Looking to apply?  Interviews are held virtually, and the Taco Time NW recruiting team does everything they can to make the hiring process simple.  
Hiring Information: https://tacotimenw.com/join-our-team-today/
Company Information:  https://tacotimenw.com/
Facebook: https://www.facebook.com/TacoTimeNW
YouTube: https://www.youtube.com/user/TacoTimeNW/featured
Twitter: https://twitter.com/TacoTimeNW