AAA Washington Opens Beautiful, Full-Service Downtown Issaquah Retail Store
AAA Washington opened its 8th Cruise and Travel retail store in downtown Issaquah earlier this month. Focused on in-person travel planning and travel-related retail, the store has a warm, welcoming feel and is intended to 'bring travel to life' for customers. AAA chose the Front St. location to be part of the downtown Issaquah community, and to provide walk-in retail services to customers looking for more personal assistance with trip and travel planning, maps, insurance questions, and the latest in travel products. 
AAA membership provides an array of services, that even as a long-term AAA member, people may not be aware of. The best part? In addition to providing a wealth of up-to-date travel advice, and what may have changed under COVID, AAA can also teach you how to efficiently pack for a 10-day trip in one rollaboard suitcase!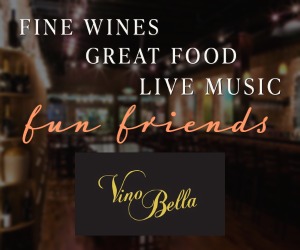 AAA has been around for well over 100 years, evolving from a social club created to make roads safe for travel when roads were first being built, and needed organization and street signage. AAA also created the first school crosswalk safety program. Road safety is still a major focus, with campaigns focused on reducing distracted driving, teen safety, and their latest 'Slow Down, Move Over' campaign, in partnership with six tow-truck companies.  Traditionally associated with paper maps (which is still one of their most popular services) and emergency vehicle services, AAA has evolved into full-service travel agency, insurance company, and travel retailer, among other things. Their in-person stores are meant to provide every service with a personalized human touch. 
Seven Reasons to Visit AAA:
Everyone's Welcome

. Anyone can visit the store, talk to a travel or insurance expert, and shop without being a member. AAA membership gets you exclusive benefits such as maps, road trip planning and discounts).

Travel Advocacy.

Booking travel through a AAA agent gives you a personal agent to visit and to call when circumstances change, such as a rental car being unavailable, a hotel booking challenge, a flight cancellation, or an accident while traveling. 

Personal Travel Advice.

Looking to create a road trip itinerary of the national parks, or map out a multi-country plan during COVID and need help with latest restrictions? AAA Travel Agents love to share their advice and help you map out your trip!  They are familiar with themed travel as well, such as adventure travel,

wine-focused river cruises

, and

quilting cruises

, to name a few. And you can meet them in person in the store!

The Latest in Travel Products.

The array of travel products inside the store is fascinating. From personal cooling fans, to cut-proof satchels, 21-pocket jackets, an RFID section, packing cubes, and a wide arrangement of compression socks. Their retail team keeps on top of travel trends, offering advice to customer on what to buy. 

AAA Ratings Now Include COVID.

Did you know that AAA certifies hotels and restaurants, and that now includes a rating on compliance with COVID cleaning and safety procedures? Come talk to an agent in the store to learn more!

Maps!

Yes, they still offer paper and digital maps, atlases, and route guidance – from guidance on the fastest route, most scenic route, to the safest route. You can even buy a large format road atlas of the USA as a gift for someone who loves to feel the maps in their hands. 

Discounts.

Not only does membership get you a discount on hotels and rental cars, but on event tickets, flowers, computers, and so much more.

 

View the discount list

here

, and come into the store for retail discounts on your purchases. 
The shopping experience and aesthetic of the Issaquah store make it worth the visit, but the conversations with the team of helpful AAA employees will keep you coming back to begin planning your next trip with confidence and peace-of-mind.  
No goods or services were received in exchange for this article.
Issaquah Store Location: 170 Front St., Issaquah WA 98027
Website:  https://wa.aaa.com/?zip=98008&stateprov=wa&city=bellevue&devicecd=PC
Twitter:  https://twitter.com/aaa_washington
Facebook: https://www.facebook.com/AAAWashington/