Now Open: The Well & Table Farm-to-Table Restaurant in Gilman Village
Perfect summer weather rounded out a successful opening night for The Well and Table restaurant on July 22, 2021. On the banks of the Issaquah Creek, the patio patrons and indoor guests were served unique cocktails, local wines, and a fantastic farm-to-table menu. 
Owners Jason Stellman and Jaynie Wetherbee have been working hard over the past year to transform the space in Gilman Village into a modern farmhouse vibe, and to dial in the menu to perfection, sourcing food and drinks exclusively from local purveyors.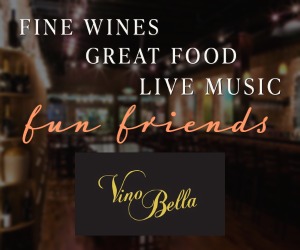 The farm-to-table menu will continually adjust to reflect the seasons and the availability of fresh, local produce. The current menu offers something to please all palates, from Frisky Girl's salad greens, to garlic braised Morel mushrooms. Their entrees include Feral Woman Farms Buttermilk-fried Chicken, and a mouth-watering Crispy Halibut on a bed of Fennel with Kalamata Olives. Head Chef Jaynie also offers a rotating steak 'Cut of the Week,' with this week's feature of a 14 oz Ribeye, cooked to perfection. 
The cocktail menu leads off with the "Drunk Ex-Pastor," which includes a secret blend of Rye Whiskey, Ancho Reyes, Amaro Amorino, and a touch of vanilla. The wines by the glass include a complement of white varietals from Chardonnay to Chenin Blanc and Albarino, and red varietals including a Columbia Valley Cabernet Sauvignon, a GSM Blend (Grenache/Syrah/Mourvedre), and an Oregon Pinot Noir, Castle & Crown, made by Issaquah resident and winemaker, Stephen Lesefko.  
The Well and Table welcomes guests for their summer dinner service Thursday through Sunday, and plans to expand to additional nights and daytime hours in the coming months as they increase their staffing.  
Go on in and experience the unique showcase of local food and drinks, friendly service and a welcoming atmosphere. Grab a seat at their wrap-around Chef's table bar and find out why their signature cocktail is named the "Drunk Ex-Pastor."  
Address: 317 NW Gilman Blvd. Ste. 43, Issaquah WA 98027 
Contact: 
Phone:  (425) 657-0833
Email: info@thewellandtable.com
Social: 
Web:  thewellandtable.com
Facebook: The Well and Table 
Instagram: https://www.instagram.com/thewellandtable/
Photo(s) Credit: Isabelle Severse Instagram