Have you seen the signs around Old Town Issaquah, "Google #Justice for Jason Fox"? Issaquah Daily googled "Jason Fox" and learned he was murdered in Newport, WA last year and that his mother Pepper Fox resides in Issaquah. After contacting Mrs. Fox she shared the story of what occurred and her ongoing efforts to honor Jason and all others killed in hate crimes. Five people have been arrested in connection to Jason's death.
The details of the events that occurred the evening of Jason's death are provided in the following video and news articles: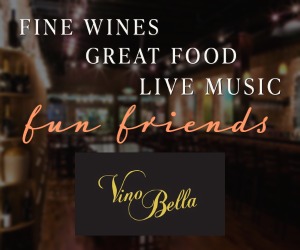 The Inlander: A family searches for answers after a gay teen in a small town is beaten and buried in a shallow grave. 
KHQ.com: Court docs reveal details in the murder of 19-year-old Jason Fox. 
KREM.com 'Jason Fox deserved better': TikTok about murder victim goes viral, prompting movement for justice
Mrs. Fox provided the following statement:
"Jason was 'good Italian peasant stock' as my mother would say. Jason was caring, Jason was loving, Jason was strong, Jason was sassy, Jason was the most beautiful thing that I had ever laid eyes on when I held him for the first time after being born. I knew that he was destined for greatness. He had a special light about him as a child that he continued to have as he got older and you knew he was someone special. So animated and full of life and so much fun-giggles and laughs all the time…He wasn't just my son, he was my friend… He was so thoughtful when giving gifts. He was a great listener. He had a way with words and could talk the birds out of the sky or sell Eskimos ice. With those dark brown eyes, dimples so big, reminding you of the wholesome boy next door, he never used his 'super powers for evil'. He had a lot of compassion and empathy for everyone. He protected those who were picked on, outnumbered or weaker than their opponent. He wanted everyone to feel accepted and loved wanted and needed… He was a lover, not a fighter. He hated fighting but when he'd get bullied, picked on or made fun of he stood his ground… At school whenever there was a new kid, he would introduce himself, show them around, eat lunch with them and make them feel welcomed and not alone. I have never felt such a  loss like losing Jason. Those boys don't know what they took from me, nor do they care. I have nothing to look forward to, no one to pass down family things, we had plans and all of that is gone now… 5 months before his death-to the day, I lost my mother who was 74 at the VA hospital in Seattle. I'm 40 years old and as an only child, I'm 100% alone-don't know what to do with myself! Jason was JOY. He would joke around and tell me that he was my Mini-Me but I would correct him and say no you're the new and improved 2.0 version of me and we'd laugh… I believe he will still make a difference and change the world for the better, I just didn't know it was going to be because of hate causing his death. I refuse to give up, I refuse to let go, I refuse to shut up and sit down like Newport, the police, the murderers families and the 20 others that I have proof of being involved with Jason's death would really like me to. Jason was a 'go getter'. When he wanted something he wouldn't stop until he got it. Jason would never give up on me….I'll never give up on him."
You'll see Mrs. Fox driving around Issaquah in a blue Toyota where she shares her social media handle for contact information: