Got Ice Cream?  Issaquah Ice Cream Trike Delivers Ice Cream and Smiles
The Issaquah Ice Cream Trike is in the business of making people happy. "Every time I deliver to someone's home, or when I pull up on the trike, it's nothing but smiles. Even if someone isn't smiling when I first pull up, they are definitely happy once they get their ice cream. I love making people smile, and when they smile, it makes me smile too," says owner Ben Armlin.
Every week, the Issaquah Ice Cream Trike cruises the Issaquah Highlands, Klahanie, and downtown Issaquah on a steady schedule Monday through Friday, playing music to alert the community of its arrival. They carry unique, vintage ice creams that you can't often find at local stores, like Choco-Tacos, Spongebob, and Hello Kitty ice cream bars. When asked about his favorite bar, Ben replied "Oh that is a hard question, right now it's the strawberry shortcake bar, it's a classic. I'm also working on getting this really cool bar that tastes like cinnamon toast, but in an ice cream format."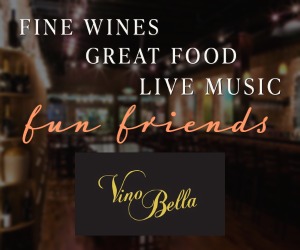 In addition to the weekly neighborhood routes, Issaquah Ice Cream Trike delivers directly to homes, caters events like birthday parties and graduations, and they can even provide multi-home deliveries for groups like baseball and dance teams. "I really enjoy all of the parts of the job, especially delivering ice-cream-grams to unsuspecting recipients. I just love the smiles when people open the door and get a surprise ice cream delivery," says Ben. 
Ben grew up in Northern California, and always looked forward to a visit from the ice cream truck as a kid. Entering the workforce in the late 2000s, finding work was a challenge. Ben tried his hand with the California Highway Patrol, but that was not a fit. He even drove a taxi for a while, and was working 7 days a week, which was tiring. Ben went on to work as a Page in the Public Library in Davis, California, a job he loved because of the Customer Service he provided to the community. But, it was a part-time job and it did not provide him with any benefits. After getting a positive reply to an ad for a similar library job in Issaquah, a job that did provide full benefits, Ben decided to make the move. He put his dog Raiden in the car and headed to Issaquah, where he has lived since 2011.
Once he established himself, Ben was promoted quickly through the King County Library system and he was really enjoying providing customer service to the library's visitors. In Ben's off-time, he noticed the lack of that familiar childhood ice cream truck sound, and he started doing some research but found the insulated trucks to be too cost prohibitive for a hobby job. When he came across a store in Portland that sold Trikes with an insulated box on the front, Ben thought, "wow, that's perfect!" He researched ways to keep the box freezer-cold without use of electricity or dry ice, and found re-usable freezer blocks. He customized the graphics, ordered the ice cream, and was ready for business. Ben started selling ice cream as a hobby in 2015, upgrading the Trike with with an electric motor after one-too-many uphill battles with cars honking in support of his efforts. 
When the pandemic hit, like most everyone, Ben was working from home for the Library, and he realized just how much he missed the human interaction. The idea occurred to him, "What if I expand to an ice cream delivery business?  In 3 hours, I had a website up, and I started making deliveries. That service expanded to cater distanced drive-by parties, and I knew I was onto something great. I was able to go full time with the Ice Cream Trike and the delivery business last summer – my dream job!"
Find the Issaquah Ice Cream Trike's weekly route schedule here, which will be expanding its route this summer. You can follow the location of the Trike via Linktree, or reach out via email to schedule an event to spread the smiles even further. Come for the unique ice cream, and leave with a big smile!  
Contact:
Email:  issaquahtrike@gmail.com
Website: www.issaquahtrike.com
Facebook:  Issaquah Ice Cream Trike
Instagram:  Issaquahtrike
Twitter:  issaquahtrike