New City Council Ordinance on Electric Vehicle Stations Raises Concerns
On April 5, 2021, the Issaquah City Council voted to enact a new electric vehicle charging ordinance that will become effective tomorrow, April 13. The ordinance requires a certain percentage of parking spaces to have EV infrastructure in new construction and retrofits of multifamily and commercial buildings as well as parking lots. Projects that have already submitted their land use permits will be exempt from the requirements.
Wright Noel, President of the Issaquah Chamber of Commerce and Board Member of Volunteers for Issaquah Schools submitted the following letter to City Council and shared it for publication here. The full text of the ordinance and video of City Council deliberations available below.
_______
I write with significant concerns regarding the new EV charging station ordinance that was passed on Monday.  I have two main concerns:
First, this ordinance was passed after the Chamber of Commerce was repeatedly told it would have limited application to commercial properties.  I believe the Chamber has worked hard at trying to collaborate with the City as much as possible.  We consciously try to reach out to the City to let it know what we are doing and how we can work together.  Considering the scope and size of this ordinance, I am disappointed that the City did not do more to reach out to the Chamber to get comments regarding this ordinance.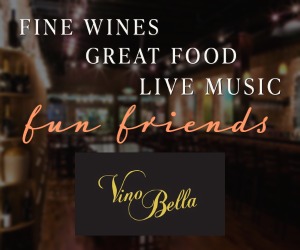 As to the ordinance itself, I have significant concerns:
Since the ordinance applies to all new construction and significant remodels it will have multiple negative unintended consequences.  It will increase costs for projects that are funded by the public, like schools. It will decrease the amount of affordable housing available in the City, as the cost of EV charging stations will be passed on to tenants. And it will make it so that older buildings and buildings damaged by fire or flood face even more hurdles when remodeling or rebuilding.
As a Board Member for Volunteers for Issaquah Schools, the entity charged with passing bonds that pay for school construction, I am concerned with the added cost this will have to new and remodeled schools.  As outlined below, the costs are not minor and I have significant questions regarding the utility of the added expense the City will now be requiring.  Further, the ordinance as passed on April 5 with an effective date of April 13 will impact the existing school district projects currently under review as well as other private projects.  These expenses nor design will have been accounted for.  As noted in the Council meeting, Issaquah already has a bad reputation for its permit review and lack of clarity and consistency.
I am concerned about all the commercial properties on Front Street.  I heard the assertion that the ordinance will not apply to projects with little or no private parking.  There is nothing in the ordinance that makes this clear, again not being rooted in land use these implications appear to not be studied as part of the overall policy decision making process.  And if it is left to City staff to make that determination, that issue quickly becomes a source of significant frustration for property owners, given the lack of clarity and potentially consistency in application.  And because of the assertion that some properties would not have to comply, the ordinance appears to apply to some and not to others.  If it does not apply to a certain class of properties, that should be clear in the ordinance.
The ordinance will negatively impact affordable housing in Issaquah.  The capital cost for implementing these regulations will result in two things.
First, there will be less multi-family housing built in Issaquah.  The ordinance adds costs to construction.  Every developer does a cost-benefit analysis before building new housing.  As a result, fewer multi-family units will be built in the City.  The Council continually laments that there is not enough housing in the City and as a result, the housing that is available costs too much.  This will have a negative impact on that very real concern.

Second, the ordinance will raise the cost of housing in the City.  A landowner that does decide to build or remodel, will pass those costs on to the tenants.  The owner will expend the capital, as required by the City, but it will only do so if the developer believes she will be able to recover the expense plus a set rate of return.  As a result, the costs for adding EV stations will be spread across all the units in the complex. (It will not be limited to just those units that use EV charging stations.)  Again, the City has challenging cost-of-living issues which it claims to want to address but which this ordinance will exacerbate.
Since the ordinance applies to all remodels, it would apply to any renovation of older buildings and buildings damaged by flood or fire.  Since it adds a significant cost to those projects, it makes it so that some of those upgrades and re-builds will not be done because they will be cost prohibitive.
I am also concerned that the ordinance will detrimentally impact the City's current vision for livability.  This ordinance will magnify the parking, walkability, and urbanization challenges the City is already struggling to address.  One of the express purposes for the Central Issaquah Plan was to begin to limit the spread of blacktop for parking.  This ordinance will take 5% of parking for all new commercial construction and 10% for multi-family residential construction and make it non-usable or of minimal use for at least a decade. The charging station at Homewood Suites is only used at 10% capacity.  So its two stalls sit empty 90% of the time.  Under the current ordinance, the other 5EV parking spaces required under this ordinance would sit 100% empty.  If we are trying to urbanize, increase walkability and decrease the need to drive, every parking space on the valley floor must be used to its fullest capacity, 24 hours/day.  Any parking space sitting empty is undesirable.
On a personal level, had the ordinance applied to the remodel of my office, the only two private parking spaces available on our property–the stalls most people use—would be unavailable 99% of the time.  In addition to the space required by ADA, we would have been required to use the second space for an EV station.  Rarely do visitors stay at our office for more than an hour.  The EV charger would rarely if ever be used.  And it would prevent people from using the most convenient and accessible parking.
I am also very concerned that because of changes in technology, the charging stations the City is forcing people to install will never actually be used.  It is highly likely that technology will evolve such that the EV charging stations the City will require to be installed this year will be obsolete before they are ever used.  As more fully discussed in other sections, the current demand for EV charging stations in the City does not remotely approach what the Ordinance requires.  Because infrastructure ages, as a result, the City will be requiring installation of EV charging stations that will not be used—at significant wasted cost.  But that is not the worst of the issue.  Technology in the EV industry is quickly advancing.  It is extremely unlikely that the charging station technology today will still be relevant or usable in 10 years.  The technology for my computer screen has changed significantly in the past 5 years such that I have to have an adapter to use my perfectly usable old screen with my new computer.  EV technology is in its infancy.  The battery and charging technology is quickly evolving.  It is highly unlikely that the technology the City is now requiring will even be useful when it is needed.  It is my understanding that the City is having to replace its EV stations after 8 years because they are at the end of their useful life.  In all likelihood, the City will be requiring the installation of charging stations that will never be used and, in 10 years when they might be needed, they will either be done with their useful life or no longer useful because the technology has changed.
I heard it stated that the current number of EVs in the Issaquah zip codes is about 1,350.  It is projected that it will increase by 9% by 2025.  I struggle to see the need for this ordinance.  Every time I go to Swedish hospital, I see a long row of EV charging stations that are empty.  I also understand that the cost to install an EV station is around $10,000.
I also have questions regarding the implementation of this ordinance.
How does it interplay with the ADA parking?  Can someone with a non-EV car park in an EV charging space? Will there need to be ADA EV charging stations? What is a legal impact to the property owner and/or manager for compliance with ADA?

What if there is shared parking like on Front Street?

What if a business within a strip mall significantly remodels? How is the ordinance implemented?

How does this ordinance interplay with the rest of Title 18?

What is the City's plan for implementing additional EV parking?  Seems this would also be an important aspect of public parking?
Maybe my major concern is that the problem you are trying to address will be solved by supply and demand without City intervention.  Both businesses and landlords need to attract customers.  As more folks drive EVs, landlords and businesses will be compelled to install EV charging stations in order to be competitive and attract and retain tenants.  That is already happening.  Swedish, Homewood Suites, the former Holiday Inn, Costco, Fred Meyer and the Rowley's new office building have charging stations.  Businesses and landlords will be motivated to add EV charging stations as the market evolves.  That will facilitate an efficient, usable number of spaces for EV charging stations throughout Issaquah.  And adding EV charging stations as the demand increases ensures the stations are used before becoming obsolete.
I can imagine the conversations now between renters and their apartment managers.  Parking is usually one of the biggest challenges for an apartment complex.  The renters will be complaining that they are not able to park in the complex parking lot, or they have to walk a long distance and will want to know why that is when there are rows of empty EV charging stations that nobody uses.  The manager will say, well the City made us install all those EV charging stations.  To which the tenant will say, well that is just crazy.  Also, it impacts a landlord's ability to rent a unit if there is no space for the tenant's car and ample transit isn't available.
I encourage you to delay implementation of this ordinance until the citizens of Issaquah have had a fuller opportunity to comment on such a broad and substantial ordinance such that the Council can determine whether it is necessary, how it interplays with the rest of Title 18, and whether there should be exceptions and changes that make this a reasonable ordinance.
Thank you again for reading my concerns.
Wright Noel
###
The full text of the ordinance is available
here
.
The video from the council meeting is available below.