Mount Si Fungi Brings Mushrooms, Meal Kits, and a Future Café to Front Street
Mount Si Fungi built their new mushroom 'Farm-stand' home in an old mechanic's garage on Front Street S., just past Issaquah High School. They sell fresh, locally grown varieties of mushrooms such as Blue Oyster, Shitake, Black Oyster, Lion's Mane, and Cinnamon Cap, to name a few. Owners Dathan Turnpaugh and Christopher Brown also sell farm-to-table meal kits  in partnership with Chef Lindsey Miller, as well as a number of other Community Supported Agriculture (CSA) products from their Farm-stand.
Having started their business in April near the beginning of the COVID-19 pandemic, Mount Si Fungi just celebrated their one year anniversary. Pre-pandemic, restaurants likely would have been the majority of their customer base, but circumstances led Dathan and Chris to start with a consumer-direct model, as well as a focus on local grocery stores. On the weekends, you'll often find them at Issaquah's Farmers Market. During the week, you can find them delivering their mushrooms, meal kits, and other artisan goods directly to customer homes.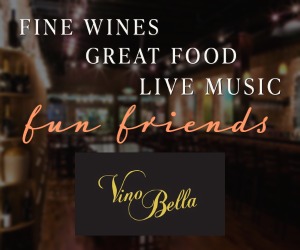 Their current delivery area spans 35 miles across the region.
How does someone end up farming mushrooms? Chris and his wife were at the grocery store, and they noticed that every type of produce had a picture next to it that named the farm source, except for the mushrooms. Chris turned to his wife and said "How would you like to see our picture next to one of those?" His wife was all for it. At that time, Chris and Dathan were working together in the house cleaning business. They realized that they both had an obsession for mushrooms and an interest in changing careers. "We were just two guys with a similar passion, a few breadcrumbs, and Dathan's farmland when we got started," says Chris.  
Demand for mushrooms across the U.S. has seen double digit growth in the past year, according to the Mushroom Council. And that demand has been great for Mount Si Fungi too. "Right now, it is just us and our 'fairy godmother,' Gloria, who runs everything while we focus on farming and innovation," says Dathan, "but we foresee a lot of scale now that we have our Farm-stand facility, where we are also able to grow mushrooms. Our pop-up events with Cole & Coal's wood-fired pizzas have been really successful. Plus, we are planning to open the Mount Si Fungi café here at the Farm-stand in the coming months."
Not only are mushrooms highly nutritious, but many of them provide health benefits too. "One example is Lion's Mane, which has been shown to lower anxiety and reduce stomach ulcers," says Dathan, "and we will continue to innovate, and expand our products to help our customers find all kinds of food and health alternatives from the mushroom world." 
Dathan and Chris say they have received an overwhelmingly friendly welcome from Issaquah's business community and residents. In addition to their plans for the (mushroom) Café, they are planning guided mushroom hikes, cultivation workshops, and many more events to help build community around the evolving world of mushrooms. Come chat about all things fungi, and enjoy the delightful mushroom flavors at Mount Si Fungi!
Contact Info
Farm-stand:  Mount Si Fungi, 1150 Front Street S, Issaquah WA 98027
Email: contact@mountsifungi.com
Phone: (425) 818-0369
Web: www.mountsifungi.com
Facebook:  Mount Si Fungi LLC
Instagram: mountsifungi
No goods or services were provided in exchange for this contribution.