Issaquah Councilmember Goodman Will Not Seek Re-election
Issaquah attorney Stacy Goodman today announced that she will not seek re-election to the Issaquah City Council.  "On March 7, I will have served for 10 years," Goodman said.  "It's time to move on at the end of this year."
 Goodman initially was appointed to fill a vacant seat in March 2011, elected the next November to serve out the remaining two-year term, and then twice re-elected in 2013 and 2017.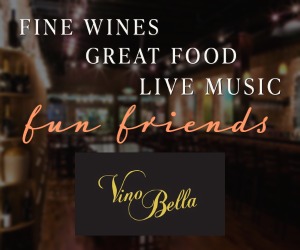 Goodman served two years as Council president and two years as deputy president.  She also twice served as mayor pro tempore, including several weeks in 2016 while former Mayor Fred Butler recuperated from a heart attack. 
 "I'm probably most proud that throughout a period of great change, my core values as a councilmember remain the same," Goodman said when recalling that she recently re-read a newspaper article announcing her appointment in 2011.  "I am still an independent thinker with a broad perspective who values all voices, not just the ones who fit my chosen narrative."
 In 2011 she promoted revitalization of Lake Sammamish State Park, leading to the state funding millions of dollars in park improvements (championed by Sen. Mark Mullet) and formation of Friends of Lake Sammamish State Park.
 In 2016, Goodman proposed the emergency six-month moratorium to halt development that did not align with the intentions of the Central Issaquah Plan. She also led the effort to remove the Issaquah Senior Center from private control after years of complaints about management. Additionally, she and two other Councilmembers forced the Council to take a public stance regarding the grassroots Save Cougar Mountain group's year-long push to save 46-acres of forested hillside from development. Ultimately, the City purchased the land with financial assistance from King County and the state.
 Goodman also stood firm on minority opinions intended to defend or protect residents, such as voting against a rezone that allows development of lighted school-sports facilities surrounded by senior communities and a sales-tax increase in Issaquah that gave the public one weekend's notice of the proposal.
 Goodman currently is Vice Chair of Eastside Fire & Rescue's Board of Directors and Chair of Issaquah's Lodging Tax Advisory Committee.  Over the years she has represented Issaquah in numerous local and regional roles.
 Goodman said she is announcing now because she wants citizens to have enough time to consider running.  Candidate filing is the week of May 17.  Goodman serves in Position 5.
 "I will not be a lame duck though!" Goodman said.  "I will continue to give 110%." Prior to serving on the Council, Goodman spent nearly 10 years as a reporter and editor at the Issaquah Press, and then graduated from the Oregon School of Law in 2007.