Singing Delivery Service in Partnership with Award Winning Montalcino Ristorante
When the Coronavirus quarantine negatively impacted businesses throughout Issaquah, owners began finding creative ways to serve customers. Food delivery services have increased throughout the area, as has outdoor dining. The City of Issaquah has been working with restaurants as well by closing some streets and opening a Streatery on Front Street during the weekends.
One local restaurant, Montalcino Ristorante Italiano, partnered with a food delivery service, owned by musician Tony La Stella. When you combine award-winning food delivered by a talented artist; well, that's amore!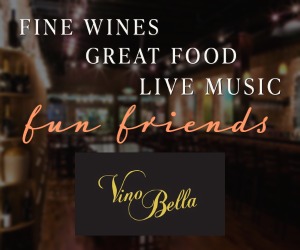 Issaquah Daily followed Tony to one of his previous deliveries and you can watch part of his performance below.
Montalcino's is a fine dining establishment located in historic downtown Issaquah. The restaurant has received numerous awards including OpenTable's 100 best restaurants in America, and Forbes ranked the restaurant as one of the Top 100 most romantic restaurants in America. The restaurant was also featured in King 5 Evening Magazine winning Best Restaurant on the Eastside.
Husband and wife Rick and Riesa Ragan purchased the restaurant in May 2019, and are working hard during Covid19 to keep customers fed with the high quality standards the restaurant is known for. With both their professional experience in the culinary arts they up for the challenge. The couple met working at the Hyatt Regency Bellevue in Washington. Rick was the Executive Chef and Riesa was a Catering and Sales Manager.
Formally trained Rick grew up on a small atoll in Micronesia populated with US citizens from all over America, representing a wide range of cultures. . Rick spent the beginning of his career as an Executive Chef with Hyatt Hotel brands in San Francisco and Bellevue and most recently left his position of 18 years as the VP of Operations for Compass Group NW, overseeing more than 60 restaurants. Riesa, a native Washingtonian spent 8 years working in hospitality at various hotel properties such as the Flamingo Hilton in Laughlin, Nevada, the Hyatt Regency in Bellevue, WA, and the Bellevue Club in Bellevue, WA. and now is the Director of HR for a governmental agency.
Rick and Riesa agree that having delicious cuisine and an award winning reputation does not just happen. None of this would be possible without their highly experienced staff both the talented culinary team as well as their professional servers and busser.  And of course Tony La Stella sharing his talent with customers by singing Opera & Sinatra to the Rolling Stones…Rock, Swing, or Country, all performed with an Italian Twist.
Visit Open Table or their website at www.montalcinoristoranteitaliano.com to make your reservation for indoor or outdoor seating or call the restaurant to schedule. Let us bring Italy to you with our "Italian Food Delivered with a Song", sung by award winning Tony La Stella Top Male Vocalist in the USA (Hollywood Pillin Awards) socially distanced from your front porch!
Salute!