Voted by 425 Magazine two years in a row as the Best Festival in Washington and the largest two day festival in the state, the Issaquah Salmon Days Festival has been a premier event for the past 50 years.
Salmon Days showcases salmon returning to spawn in the Issaquah Creek at the Issaquah Salmon Hatchery. The festival celebrates returning salmon with over 250 artists, 80 food vendors (specializing in – you guessed it – salmon), 5 stages of live entertainment, a carnival, parade, salmon BBQ, 5k Run With the Fishes, beer garden, wine tasting, field of fun with tons of free games for the kiddos, and a farmers market.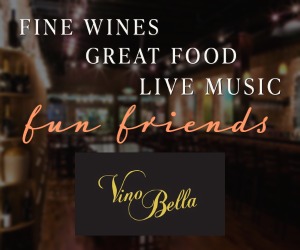 Over 70 local non-profits, local restaurants and merchants all rely on Salmon Days to bring a flow of additional revenue the first weekend of October when up to 250,000 join us to celebrate and learn about the importance of salmon in our ecosystem and our culture.
Little did Issaquah know that when event organizers created the theme Salmon-Vision 2020, would we be envisioning Salmon Days 2020 as a virtual event with several weeks of activities scattered around Issaquah and the surrounding area. The live activities will be fun, entertaining and safe. The virtual activities will be abundant taking place on our website, on social media (including TikToc) and on our brand new Salmon Days app.
Your safety and enjoyment are our top priorities. Our commitment to our vendors, spawnsors, fintastic volunteers, our splashy community, and the schools of attendees is to provide a truly unique view of what Salmon Days looks like on the other side of the swirling waters surrounding COVID.
Although we cannot celebrate in one space this year, we plan to continue to share art, crafts, food, songs, activities, fun, games, fundraising, and stories (past and present).
Here is a list of some of the virtual activities:
Coloring Competition
Art Competition
Arts and Crafts Show
Recipe Competition
Parade
Battle of the Bands
Hatchery Web Cam
1st Salmon to Return Game
Rock Painting Competition
Here is a list of some of the live activities:
Golf Tournament
Farmers Market
OctoberFish Food Fest
Chalk Competition
Skate Competition
Car Show