Research Critical of Data Used in Issaquah Police Accountability Project
On Saturday, June 27, the City of Issaquah announced a special session for city council members to be held on Monday, June 29 to discuss the "Issaquah Police Accountability, Equity and Human Services Action Plan." As stated in the document, on page 5, Police Chief Behrbaum will answer questions raised at the June 15 City Council meeting (Exhibit B)and walk the City Council through the City's current use of force policies compared with model established by #8CANTWAIT initiative (Exhibit C).
Beginning on Page 26, Issaquah Police Chief Scott Behrbaum provided a memorandum to City Administrator Wally Bobkiewicz titled, "Issaquah Police Department policy comparison to 8CANTWAIT.org.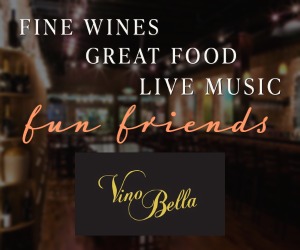 8CANTWAIT was brought up in the most recent Issaquah City Council meeting where there was a community conversation about racially equity and policy changes. The Issaquah Reporter covered that meeting, here.
Who is 8CANTWAIT.org? Issaquah Daily researched several articles, and have excerpted portions below, along with links for readers to review in their entirety.
Author Shani Saxon from Colorlines recently published an article titled, "What Went Wrong With the #8CantWait Police Reform Initiative?" Colorlines is published by Race Forward, a national organization that advances racial justice through research, media and practice.
"It started as a call for police departments to adopt 'eight restrictive use of force policies.' Activists, however, panned Campaign Zero's initiative for having shoddy data and a misguided approach to reformation."
Harvard Civil Rights-Civil Liberties Law Review, from Harvard Law School published this piece on why 8CantWait won't work:
"Setting aside questions that could be raised about the methodology behind the campaign's data, the overall message of 8 Can't Wait is flawed and misleading. While decreasing police killings by 72% may sound attractive, many police departments have already implemented several of the proposed policies.
The most fallible aspect of the 8 Can't Wait proposal, and all police reform efforts, is its inability to control for one irreparable flaw: average people having the extraordinary responsibility of policing other, average people.
It's important to note that the 8 Can't Wait campaign is not actually attempting to solve the issues of police brutality and racist policing; its mission is to reduce police killings by 72%. Campaign Zero's decision to move forward with a middle-of-the-road proposal, just as abolitionist organizers have begun to garner increased public support in their demands to defund and abolish the police, is questionable. In response to rising criticism, 8 Can't Wait released a statement clarifying that their proposed policies were merely a short-term approach to reduce harm and apologized for detracting from other organizers. While minimizing harm is well-intentioned, movements like this inevitably breed complacency. Police reform campaigns like 8 Can't Wait offer a much easier—albeit less effective—alternative to the radical change proposed by police abolitionists. This implicates a dangerous side effect of police reform efforts, beyond mere impotence."
Author Matthew Yglesias recently published an article in Vox, explaining 8 Can't Wait.
"Campaign Zero, which emerged from the police protests in Ferguson, Missouri, has come up with ideas that could fit the bill: They don't cost any money and could be implemented very fast. It's not entirely clear how big of a bite these measures would take out of police violence against civilians. But at the very least, they would respond to the public desire for police to make tough concessions while remaining more politically palatable to cautious politicians faced with the alternative rallying cry of 'defund the police.'
The fundamental basis for 8 Can't Wait is a big correlational study…I asked Jennifer Doleac, an economist at Texas A&M and the director of the Justice Tech Lab, what she thinks about the study. She pointed out that it doesn't really tell us why the statistical relationship exists. She went on to say on Twitter that the data is flawed, but it is a "brilliant marketing strategy".
Ok this is going to make me crazy: #8cantwait is not evidence-based. Their recs might be good steps, but please don't pretend that the "data proves" they work. We do not know if they work yet.

Brilliant marketing strategy though, I'll give them that.

— Jennifer Doleac (@jenniferdoleac) June 4, 2020
McClatchy Newspapers Washington DC based reporter Tanasia Kenney published an article stating activists say 8 Can't Wait won't work. "Some activists have voiced skepticism, however, and criticized the campaign as a co-optation of the work of other grassroots activists who ultimately want to see the abolition of police."
And as stated on 8 Can't Wait's website they are calling for fully defunding the police, in the "abolition" portion of their website as seen in the image below.
There is an opportunity for public input at tomorrow night's city council meeting. Details on how to participate are available here.