Issaquah Resident Awarded Grant for Social Justice Campaign
Angelina Chin, a junior at Issaquah High School and her friend Taylor Wang were recently named as recipients of the Mike Yarrow Peace Fellowship for 2020-2021. The fellowship provides a monetary grant to recipients, along with training and mentorship to develop a social justice campaign or project of their choice for the year.
This year's fellowship was granted to 6-10 students across the country. Wang and Chin, who also founded their own award-winning initiatives, will be conducting their year-long fellowship projects on art and health equity respectively.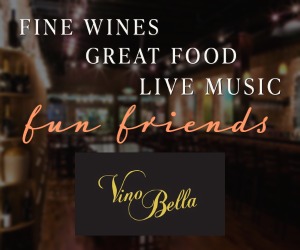 The peace fellowship aims to recruit and train high school and college age youth in the theory and practice of active nonviolence on issues of peace and environmental and social justice in the traditions of Martin Luther King and Mahatma Gandhi. The MYPF program includes an Intensive Training program to "kick-start" an effort by each Yarrow Peace Fellow in the subsequent year to engage in a nonviolent campaign or project of their choice with mentors and further resources. Applicants may choose their topic of interest and then receive support and guidance in how to take action on that issue during the intensive training program and throughout the program year.
Fellows learn about peace and justice issues, nonviolent movement building and gain skills such as public speaking, group leadership, communications strategy, digital organizing, conducting surveys, public relations, outreach, and lobbying. The Fellows meet individual activists, visit organizations, are introduced to current hot issues, and are mentored by experienced activists, public figures, and community organizers from the Seattle area and beyond.
The MYPF is run by Western Washington Fellowship of Reconciliation in partnership with the ABE Keller Peace Education Fund. Read more about the award from Mercer Island Reporter, here.