Something Smells Fishy at the Issaquah Salmon Hatchery
While businesses and other services throughout Washington State begin re-opening as part of Governor Inslee's four phase plan, what about the Issaquah Salmon Hatchery?
As King 5 News recently reported, moving from Phase 1 to Phase 2 allows for increased outdoor recreation, such as camping. Small group gatherings of five people or fewer are allowed. Barbershops and salons can reopen along with restaurants at 50% capacity and tables of five people or less. Pet services, including grooming, can resume. Some professional services can resume, although teleworking will still be encouraged.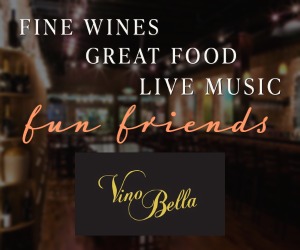 Issaquah Daily recently received a request for more information on when individuals might be able to visit the hatchery, or walk through the hatchery from W. Sunset Way to Newport Way, SW. There is currently yellow tape around entrances and the following sign is posted at the W. Sunset Way entrance.
Issaquah Daily went on a fishing expedition earlier today, and had several nibbles, but was unable to catch any answers on when the hatchery will re-open.
The first employee we spoke with at the Issaquah Salmon Hatchery explained that the hatchery is on City of Issaquah property, and the State of Washington has a 99-year lease with the city. The State of Washington Fish & Wildlife (WDFW) manages the hatchery. Friends of the Issaquah Salmon Hatchery (FISH), a non-profit that supports the hatchery is all volunteer and not a government entity. The individual at the Issaquah hatchery directed questions to the North Puget Sound regional branch of Fish & Wildlife, based in Mill Creek.
Issaquah Daily was able to reach "Katie", a Customer Service Specialist in the Mill Creek office. Katie stated that she assumed the hatchery would open in Phase 3, but wasn't sure, but that was when the staff in that office was returning into their physical office space. When asked about the DFW staff working at the Issaquah Salmon Hatchery, it was explained that feeding the fish is essential, and that's why staff are working. Issaquah Daily observed all the employees at the Issaquah hatchery working within six-feet of each other, without masks. Katie suggested contacting the DFW main offices in Olympia.
Mr. Jason Wettstein, Director of Public Affairs for WDFW, was also unable to answer questions related to the timeline for re-opening and directed us to Eryn Couch, Communications Manager for WDFW. Couch e-mailed the following response to the inquiry:
"WDFW offices and fish hatcheries are temporarily closed to the public due to the COVID-19 pandemic. We're not sure exactly when we'll have our hatcheries back open to the public and will share any updates on our website."
As of today, the official answer from WDFW is that fish hatcheries don't have any timeline to re-open or designated in the four-phase plan.
And in case you were wondering if fish catch Coronavirus? That question is addressed in ChinaDaily.com, here.