City Government Lays Off Staff; Provides Agenda for Tonight's Council Meeting
The City of Issaquah Government recently reduced the size of their workforce due to budget cuts (see presentation) related to Covid-19. With the eliminated positions, and re-organization of labor, the total personnel impact was a loss of 34.5 full-time employees at a loss of approximately 48,000 staff hours. Issaquah Daily received a comment from one of the former employees, available below.
Tonight, May 4th, the Issaquah City Council will begin reviewing changes to fiscal year 2020-2021 work plan beginning at 7 pm. The agenda for the meeting is available here. The council will be addressing what the city can accomplish, and at what pace, in the wake of the ongoing Covid-19 challenges.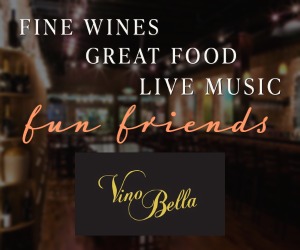 Due to Governor Inslee's Proclamation 20-28 related to the COVID-19 emergency and open public meetings, this meeting is being held remotely. There is a phone-in option by calling 1-206-485-0299, enter conference ID 384160624#. If you would like to speak during audience comments, sign-up in advance of the meeting (by 5 p.m.) here. You may also submit written comments via e-mail to citycouncil@issaquahwa.gov.
Earlier today on Twitter City of Issaquah Administrator Wally Bobkiewicz stated one of the key issues for discussion during tonight's meeting will be how to address community engagement during stay at home order.
Tonight @cityofissaquah City Council begins to review changes to FY 2020-2021 workplan. What can City do (and at what speed) given changes in our world in last sixty days. Key issue: community engagement during stay at home order. Agenda packet: https://t.co/9hEGXm4iBw

— Wally Bobkiewicz (@WallyBobkiewicz) May 4, 2020
As part of the recent layoffs, the city government eliminated the community engagement coordinator position. Issaquah Daily reached out to the former employee, Ms. Lesan Gouge, for her reaction to Mr. Bobkiewicz's tweet. Gouge replied, "I'm glad to see that community engagement during this difficult economic time is an important factor for the City of Issaquah. To me, it ensures that the residents and the city will continue to actively engage in authentic and constructive dialogue to build a more responsive and effective community for all."
Issaquah Daily found a recent photo of Ms. Gouge. May the 4th be with her, and also with you.