As of 8 pm on Monday, April 6, the suspect that has evaded police, K9, and helicopter pursuit for two days has still not been found, while he appears to still be in the vicinity of where he evaded police yesterday.
The manhunt started on Sunday, April 5, when the individual accused of car theft exited his vehicle near the Sunset Way trailhead parking lot, and began running away on foot.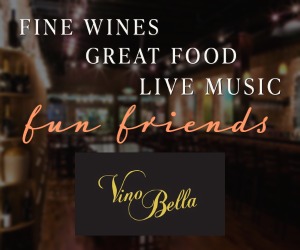 Eyewitnesses reported seeing a woman with the suspect, who was apprehended by the Issaquah police. The couple had two dogs who escaped the vehicle, but the dogs (dachshunds) were caught and taken into possession by authorities.
The Issaquah Police alerted residents while the search was underway yesterday, and then called off the search. See twitter thread below. The suspect was identified, but not located, which left residents wondering if it was safe outside with a suspect still on the loose. Police advised using caution, but the suspect wasn't known to be violent.
The situation has ended in Old Town Issaquah. The subj has been identified & was not located tonight.
HUGE Thx to KCSO, Guardian 1, WSP, Snoqualmie, IPD & all who stayed safe indoors.
Call 911 if you see anything suspicious. Continue to stay safe!

— IssaquahPolice (@IssaquahPolice) April 6, 2020
Earlier today, during the afternoon of April 6, the suspect was spotted in the second floor of a small business near the location where the car chase ended yesterday, so he was still in the same area. Police began another search, and the helicopter was brought back. Still no arrest.
found him in the upstairs of our office building!!! We were unaware he was hiding upstairs. But instead he approached one of the employees during business hours, and took off running when he realized the office wasn't closed for COVID! Suspect left clothing. Respond when we call!

— Jessica Linn (@jessicalinn1227) April 6, 2020
The second search was also unsuccessful, and Issaquah Police are providing the following guidance.
K-9 track is complete, with suspect still outstanding. All are welcome to resume normal activities (keeping shelter in place in mind) & be aware/see something = call 911. Thank you for your assistance. We will continue to watch for him.

— IssaquahPolice (@IssaquahPolice) April 6, 2020
As the chase continues, we will continue to provide updates. Please follow Issaquah Police on Twitter as well for frequent updates.
The only description of the suspect, provided by Issaquah Police, is:
5'09/175 pounds with blue eyes/glasses, dark jacket, longer hair, dark pants (last seen wearing last night & possibly today).