Last week, the University of Washington's Virology Lab began processing thousands of Covid-19 antibody tests, which can detect whether a person has previously been infected with the 2019 novel coronavirus.
As testing has gotten underway, some health care providers are telling patients that the tests aren't available. A member of National Public Radio, local affiliate station KUOW reported on this story, confirming health care providers weren't aware where antibody inventory was available.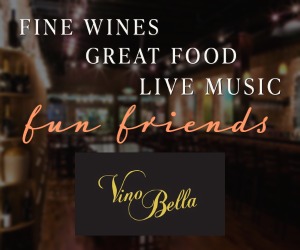 Two known businesses in Issaquah have antibody tests available.
Healthlabs and Naturomedica are promoting they have antibody testing available.
The details on Naturomedica's website state, "We are now offering COVID-19 IgG antibody testing so that you can find out if you have already had the Coronavirus. We are using the Abbott Laboratories test which can show if you have already had COVID with nearly 100% accuracy. This test is not used to identify a current infection, but is used to tell if you were exposed to COVID-19 previously. It is believed that having antibodies confers some degree of protection, but since this is a new virus, it still isn't known how long this protection lasts."
As per FactCheck.org on the antibody options on the market today:
"As of April 24, the FDA has given emergency use authorization, or EUA, to four antibody tests, including a point-of-care cartridge test from Cellex, a lab-based ELISA from Mount Sinai and a high-throughput test from Ortho Clinical Diagnostics.
Many more antibody tests are on the market, but have not received an EUA. The FDA permits this under a special emergency policy, as long as the test is validated by the manufacturer and test results do not claim the ability to diagnose COVID-19. At this time, the FDA does not allow any serological tests to be performed at home, so all tests must be conducted in clinical labs or by health care workers.
One such non-EUA test is from Abbott, which runs on existing machines in hospitals and reference labs, and has been mentioned by name by the president. The company has said it expects to be able to ship 4 million tests by the end of April and 20 million tests per month, starting in June."
Abbott labs has information about their antibody testing available on their website, and this video: