This Friday, April 29 the Eastside Jazz Club is bringing award winning vocalists to perform in Issaquah at the Fleming Arts Center at 425 East Sunset Way. Performers include three-time Latin Grammy nominee Jovino Santos and two-time vocalist of the year Gail Pettis. Tickets are available at the door for $25 cash or check only. More details are available at Eastside Jazz Club's website with a trio performance beginning at 6:15 pm. Tickets are still available for purchase at the door.
The biographies of two the leading artists are below.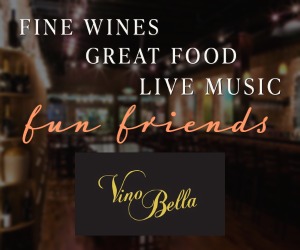 Jovina Santos
Three-time Latin Grammy nominee Jovino Santos Neto, a master pianist, composer and arranger, is among the top Brazilian musicians working today. Currently based in Seattle, Washington, he has throughout his career been closely affiliated with the Brazilian master Hermeto Pascoal.  He was an integral part of Pascoal's group from 1977 to1992, where he fine-tuned his artistry, performing around the world and co-producing several legendary records. 
Jovino's personal style is a creative blend of energetic grooves, deep harmonies, telepathic improvisation, lyrical melodies and great ensemble playing, always inspired and informed by the colorful richness of Brazilian music. His compositions include samba, choro, baião, xote, forró, marcha and many more styles, rooted in centuries-old musical tradition while pointing to new and adventurous harmonic languages.
Currently, Jovino leads his Seattle-based Quinteto after teaching piano and composition at Cornish College of the Arts for 26 years. He can also be heard around the world as a piano soloist, working with symphony orchestras, jazz big bands, chamber music groups, and in collaboration with musicians such as his mentor Hermeto Pascoal, Bill Frisell, Paquito d'Rivera, Airto Moreira, Claudio Roditi, David Sanchez, Joe Locke, Marco Granados and many more.
Since moving to the US from his native Rio de Janeiro in 1993, Jovino Santos Neto has continued to tour the world and to record prolifically.  He has recorded multiple CDs with his Seattle-based Quinteto, including Canto do Rio, nominated for a Latin Grammy in 2004. In 2006 Adventure Music released Roda Carioca with an all-Brazilian lineup including Joyce, Hermeto Pascoal and several other notable musicians and long time colleagues, earning him a second Latin Grammy nomination. In 2007, after receiving a special commission from Brazil's Petrobras, Jovino composed and recorded Alma do Nordeste, a musical journey translating the essence of Northeastern Brazil into melodies, rhythms and improvisations – connecting regional, universal, imaginary and real stories. In 2008 he released a piano duo with Weber Iago, Live at Caramoor, also nominated for a Latin Grammy award in 2009. In 2010 Veja o Som (See the Sound) was released, a double disc collection of duos with musicians such as Bill Frisell, Joe Locke, Paquito d'Rivera, Anat Cohen, João Donato, Airto Moreira, Joyce, Paula Morelenbaum and Monica Salmaso, among others. In 2011 Adventure Music released Corrente (Current) featuring his Quinteto performing all new original music. Jovino's newest recording is Guris, tribute to Hermeto Pascoal done as a piano duo with the brilliant Brazilian pianist André Mehmari, scheduled to be released in June 2017 on Adventure Music.
Jovino's compositions have been performed by the Seattle Symphony, NDR Big Band in Hamburg and by numerous jazz and chamber music groups. Jovino gives lectures, clinics and master classes worldwide on a variety of musical topics.
Jovino has received commissions by the Cheswatyr Foundation, IAJE, ASCAP, CMA/Doris Duke Foundation, Jack Straw Foundation, the City of Seattle, 4Culture, Artist Trust and Meet the Composer. He has been artist in residence at some of the most prestigious music schools in the world. In 2012 he was inducted into the Seattle Jazz Hall of Fame and in 2011, 2012, 2015 and 2018 the Jovino Santos Neto Quinteto won as Best Northwest Acoustic Group in the Golden Ear Awards by Earshot Jazz. He also was awarded an Artist Trust Fellowship in Music in 2012.
Gail Pettis
Named " 2010 Northwest Vocalist of the Year," by Earshot Jazz Society, Gail Pettis has been described as "deliciously soulful" by Cadence Magazine.
A native of Henderson, Kentucky, Gail grew up in Gary, Indiana, surrounded by healthcare professionals. Yet there was also music in the family tree: grandfather Arthur Pettis was a blues singer and guitarist who recorded for Victor Records in Memphis in 1928 and for Brunswick in Chicago in 1930 and grandmother, Ninevah played piano around Chicago. Along with her sister, Gail sang classical music and hymns at a local Presbyterian church and continued in other school and church choirs in later years. Initially drawn to follow in the family footsteps of healthcare delivery, she attended Ohio State University, Meharry Medical College School of Dentistry, completing an orthodontic residency program at Harvard University, after which she taught and practiced orthodontics full-time for the next 15 years, eventually moving to Seattle WA in 1996 by way of Memphis, TN. Gail spent her days chairside and her evenings with a newfound hobby of West Coast Swing dancing, having become attracted to this particular style of swing because it afforded the opportunity to respond to the music with a partner rather than only dancing through patterns.
When an injury took her off the dance floor in 1996, she began looking for other creative outlets, including a jazz workshop led by Seattle saxophonist Darren Motamedy. In this class, Gail was delighted to discover within jazz similar opportunities to interact with the music and with fellow musicians. With Motamedy's encouragement, she continued to pursue her new passion by participating in jam sessions and also through private study, eventually selling her orthodontic practice in 2006.
Gail enjoys interacting with listeners as well; her live performances have been described by Earshot jazz as going "…from strength to strength, performing a winning, crowd-involving style of vocal jazz.". As artist-in-residence at the Amersfoort Jazz Festival in the Netherlands in 2006, she was featured artist with the New Manhattan Big Band, also Eddie Conard and the Dutch Jazz Cats on the mainstage and smaller combs in venues in Amersfoort and Harderwijk. Included on this tour was a stop in Kobe, Japan to perform as a guest artist at KAVC Hall as First Place winner of the Seattle-Kobe Female Jazz Vocalist Audition. She has also performed at the Gene Harris Jazz Festival in Boise, Idaho, Jazz at the River Festival in Eagle, ID. Most recently, Gail completed Russian tours in the spring of 2015, performing in Moscow, St. Petersburg, Novosibirsk, Ufa, Ivanova and Perm and returning in the summer for a tour anchored by the White Nights Jazz Festival.
Gail's debut CD, May I Come In?, (Origin/OA2 Records, 2007), was given a warm reception by XM Satellite Radio and Music Choice Television as well as by stations across the United States and in Germany and Portugal. This recording was nominated for Earshot's Golden Ear award "2007 Northwest Recording of the Year". The eagerly awaited sophmore recording, Here in the Moment, was released in January 2010 on Origin/OA2 Records. Gail's refreshing readings of standard songs on this project have been embraced by listeners, resulting in a 14 week stay (peaking at #5) on the JazzWeek National Airplay Chart, ending up as the most played new female vocal CD on American jazz radio in that year.
Gail has also contributed vocals to Grammy-nominated CD "Colabs", has song credits in major motion pictures and her voiceover and jingle work can currently be heard on radio and television.
Whether traveling, performing closer to home or spending time in the recording studio, Gail continues to value is the freedom of personal expression she finds in music. For me, emotion is the the currency of jazz. Over the years, I have learned that wearing your heart on your sleeve is not always the best approach to every life situation, but within the context of music, vulnerability always feels right."
##
For more music coverage from Issaquah Daily, click here.