Downtown Issaquah Wine & ArtWalk
Sip wine and enjoy fine art, crafts, live music, and performances 

Wine & ArtWalk Returns to Downtown Issaquah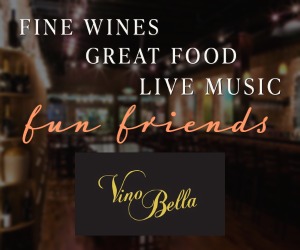 Friday, April 15, 6:00 PM – 9:00 PM Downtown Issaquah Wine & ArtWalk
ISSAQUAH, Wash., March 10, 2022 – The Downtown Issaquah Association (DIA) is pleased to announce the return of the Wine & Artwalk. The Downtown Issaquah Wine & ArtWalk is back! Grab some friends and embark on a wine adventure of Issaquah's Historically Hip downtown and Olde Town galleries, boutiques, and businesses.
Meet winemakers from some of Washington's finest wine producers. Sip, stroll and shop around the northwest's funky Olde Town destinations. This is one of Downtown Issaquah's most anticipated events, so purchase your tickets early ($30 for 10 tasting tokens) and get a discount versus the day of price ($40). Wine tasting participants must be 21 or older.
The event is free for those who want to enjoy fine art, crafts, live music, dance, performance art. Have a date night, hang out with friends, meet new people, dine in the downtown restaurants, engage with wineries and artists, or just sit back and relax. There's something for everyone to engage and wind down on a Friday night.
The Wine & ArtWalk check in will be at the Historic Shell Station, 232 Front Street N. starts at 6:00 p.m. and ends around 9:00 p.m. This event involves some walking and standing outdoors, please plan and dress accordingly. Bottled wine will also be available for purchase. Bring your own wine glass or purchase one. Tickets can be purchased online at Downtown Issaquah Wine & ArtWalk.

 Proceeds benefit the Downtown Issaquah Association, a 501c3 non-profit organization.
CONTACT Downtown Issaquah Association (DIA): execdirector@downtownissaquah.com 425-391-1112.
ABOUT ISSAQUAH
Downtown Issaquah is the bright cultural beacon on the eastside of Seattle, drawing those looking for an urban scene on a human scale, situated only 15 miles to the east of Downtown Seattle. Downtown Issaquah is emerging as a hotspot for socializing and connecting with a local funky vibe on the eastside.
ABOUT DIA
The mission of the Downtown Issaquah Association is to cultivate a thriving Olde Town that builds community and celebrates our charm.  Downtown Issaquah – Historically Hip