Family Entertainment Center Coming to Issaquah's Arena Sports in 2022
Arena Sports Issaquah, one of five company locations around the Puget Sound area, provides a warm, indoor facility for soccer players to play year-round. The Issaquah location will add a myriad of new attractions in 2022, as they convert the former Issaquah Fitness space into a 'Family Entertainment Center.' In addition to the existing Inflatable FunZone, the first phase of the new Center buildout, planned for midyear (pending permits), will include Laser Tag, Escape Rooms, an Arcade, an e-Sports lounge and a full-service restaurant, Moe's Kitchen. Arena Sports is also contemplating a second expansion phase, which would potentially add more attractions, such as a Ropes Course, Climbing Walls, Bumper Cars, and more. 
Don Crowe, Arena Sports' CEO and long-time Issaquah resident, is looking forward to having this asset here in his home community. "Issaquah doesn't have anything like this. When COVID hit, the whole fitness industry was impacted, including Issaquah Fitness. We saw the downturn as an opportunity to incorporate a concept that works well for other communities, like our Family Entertainment Center in Mill Creek.  We know the Family Entertainment Center concept will be well-received here in Issaquah," says Don.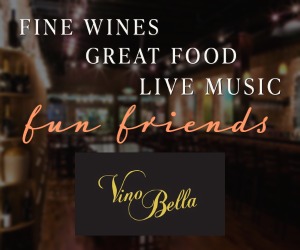 Originally from Canada, Don grew up in Kent, and played soccer around the region. After graduating from the University of Washington, Don went to work as a CPA.  While working full time, he continued to play in indoor and outdoor adult soccer leagues. Don opened his first turf-sports facility in the SoDo district in 1995 as a side job. That meant he could play league soccer indoors, year-round, without having to drive to Everett or Tacoma, which at the time were the closest indoor facilities. A few years later, after getting a feel for the business, Don and his business partners opened Arena Sports Magnuson Park, followed by Mill Creek, Redmond, and Issaquah. The business became big enough that Don left the corporate world entirely. "Besides, being a business owner is way more fun than being a CPA," Don stated. 
Arena Sports offers a multitude of programs beyond their long-standing youth and adult soccer leagues. Private parties, corporate events, camps, and birthday parties are all part of what the company offers to the community. They also succeeded in founding the first Lil' Kickers program more than 20 years ago, offering soccer classes for kids as young as 18 months. In the early days, Don was looking for a way to utilize the facilities during off-peak hours, and started to offer soccer programs for younger children who had yet to start school. His wife, Karen, who holds a Master's degree in Child Development, structured a curriculum that became a huge hit with kids and parents alike.  Lil' Kickers now boasts nearly 150 franchised programs across the country, and has supported over 2,000,000 participants since its inception. In fact, the Mill Creek Lil' Kickers is the #1 franchise of its kind in the country. 
The restaurant, Moe's Kitchen, will mirror the successful restaurant in their Mill Creek location, offering scratch-made pizzas and burgers with a focus on family-friendly, fresh food. Moe's was named after Don's mother, Maureen, and includes many recipes that originated from her cooking. Moe's also serves beer, wine, and hard seltzers for adults.
Arena Sports is always looking for employees across their locations, and will be hiring throughout the year in Issaquah. "For many kids, Arena Sports is their first job.  We pride ourselves on teaching people how to be good employees," says Don. 
Stay tuned for the announcement about the Grand Opening later in 2022! 
Address:  2115 NW Poplar Way, Issaquah, WA 98027
Phone: (425) 270-2030
Email: issaquah@arenasports.net
Company Website: https://www.arenasports.net/
Issaquah Website: https://www.arenasports.net/issaquah/
Facebook: Arena Sports
Instagram: Arena Sports