Maria Padron's Style Encore Store Brings Fashion and Value to Issaquah
"When you love your work, you do things the right way, and I enjoy what I do tremendously," says owner Maria Padron of her Style Encore store, just off Gilman Boulevard in Issaquah. Style Encore buys and sells high-end, current style, gently used women's clothing, shoes, handbags, and accessories. "We focus on excellent quality items that are range from current styles to styles from the past two years."
After her marriage of 28 years came to an end, Maria wanted to own a business that combined her lifelong passion for sustainability and recycling, with her interest in materials and fashion. "I grew up in Venezuela, and all my life I have been very concerned about the environment. In studying materials, I know how much energy and water it takes to make clothing. Every time I sell something, it makes me happy, because it gets used again and that saves energy and water," says Maria.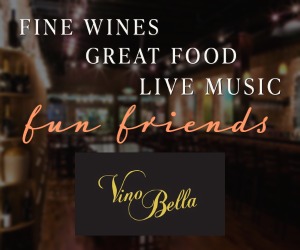 A resident of Issaquah, where she raised her 3 children, Maria found an Issaquah location that needed some updating from its 1968 bank décor. She signed a lease in February of 2020, just before the pandemic hit.  "I'll be honest, it has been really hard, but I enjoy what I do so much."  She worked with the landlord to come to an agreement while her remodel was delayed due to the pandemic.  She officially opened her doors in Summer of 2020. 
Maria's Style Encore store is part of a franchise of Winmark, which also owns Play It Again Sports and Plato's Closet.  The chain uses a system-generated formula to calculate what to pay for items that are brought in, which must be laundered and folded to be accepted. Maria's store averages 6-7 sellers coming in per day, enabling a wide selection of fresh merchandise for customers to choose from. Merchandise prices are generally 80-90% off the original retail price. 
Visit Maria's store in person, or online, and check out her quality selection of merchandise, and you too can feel good about giving high end clothing a second life. 
Hours:
Monday to Saturday: 10:00am- 7:30pm 
Sunday: 12:00pm – 5:00pm
Website:  https://www.style-encore.com/locations/Issaquah-wa
Address:  1250 NW Mall St., Issaquah WA 98027
Facebook:  https://www.facebook.com/styleencore