Issaquah's Village Theatre Opens KIDSTAGE Production of 'Urinetown'
Walking down Issaquah's Front Street, you might notice a vintage theatre storefront or two. What you may not know, is the acclaim and awards that Issaquah's Village Theatre has achieved over the past four decades. 
Village Theatre was founded in 1979, with the help of Robb Hunt, who currently serves as the organization's Executive Producer. Robb has been working with the Theatre for forty-two years, serving in almost every capacity as the theatre has continued to grow. Since its creation, the theatre has produced hundreds of well-known musicals, including Broadway hits like Guys and Dolls and Babes in Toyland on its mainstage, under the artistic direction of Carl Darchuk, followed by Steve Tomkins and Jerry Dixon.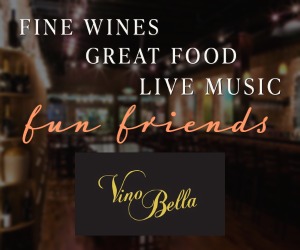 Village Theatre has also supported the creation of over 175 new works, called Village Originals, many of which go on be performed at other theatres. In 2009, the Village Original musical Next to Normal, which was created by the Issaquah's own Brian Yorkey, opened on Broadway to much acclaim. The musical was later awarded the prestigious 2010 Pulitzer Prize for Drama as well as three Tony Awards. In 2018, three musicals that had made their debut as Village Originals were simultaneously running in New York City. 
Village Theatre boasts one of the region's largest audiences with over 220,000 attendees in a typical season. The theatre also has achieved one of the area's most admirable subscription bases for a regional theatre with 20,000 annual subscribers (prior to COVID-19). In March of 2021, at the onset of COVID-19, Village Theatre received a $3M gift from an anonymous donor.  "That funding gave us the assurance that we could focus on planning our next season, rather than worrying about whether there would be a next season," says Robb. And the next mainstage season is gearing up to launch in January 2022, with four new shows "and a theme of perseverance," says Robb.  
Nationally known for a youth program called KIDSTAGE, Village Theatre enables students to learn, create, direct, and perform musicals. Some productions, called Summer Independent productions, are entirely staffed with participants under the age of 21. KIDSTAGE officially launched in 1985 with the production of Bye Bye Birdie and performs a handful of musicals each year. KIDSTAGE is currently showing a comedy called Urinetown, about a dystopian society that experiences a terrible water shortage after a drought. Urinetown runs from July 30 – August 8, 2021 and is designed for audiences of all ages.  
Visit Village Theatre's website to reserve your seats now for KIDSTAGE, dine at their Issaquah restaurant partner, Finn's Bistro, and enjoy an entertaining evening out with your family this summer.
INFO:
Website:  www.villagetheatre.org
Facebook:  https://www.facebook.com/VillageTheatre
Instagram: https://www.instagram.com/village_theatre/