It was the month of February 2020, and I was in 4th grade at Challenger Elementary. My family and I were reading news of Covid outbreak in different countries. We didn't give much importance to it until we heard that a group of people tested positive in Kirkland. That's when I started thinking about it. But I never thought it could be a serious issue and could go on for more than a year.
One day my mom told us we needed to stock up on groceries because of Covid. "There's a good chance things will not be imported from China and other countries and there will be a shortage of basic supplies," she said. "We also need to stay home so we won't be exposed to germs," she added. And so, we went to Issaquah Costco to stock up on basic supplies before we stopped going out. When we arrived, I was surprised to see that the parking lot was full. We got a cart and I saw people all over the store frantically moving and buying items. It was overcrowded. Some shopping carts were so full I thought they would explode. After we got most of the groceries, we stopped to get some toilet papers and paper towels. There was one packet left. My dad walked over and grabbed it before anyone else did. It sure was a bizarre trip to the store, I thought.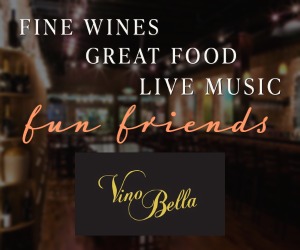 As we checked out and drove home, I thought about everyone at the store, and how their carts were so full. It all pieced together like a puzzle. The situation with the virus must be serious.
My friend and neighbor Caroline came over the next day. I let her in, but little did I know that was the last indoor playdate I would have for a whole year. It was a normal playdate. We painted, we talked, and we played games. The next day she came over again, and my mom said we should play outside because it was the first sunny day in months. We played outside the next day, and the next, and the next. Then Caroline stopped playing with us for almost two weeks. Then we saw her outside in early March while she jumped rope on her porch.
"Hey guys!" she said excitedly. "Do you want to play?" "Sure!" we replied. "For my birthday, I want a marshmallow ice-cream cake" she said simply as we jumped rop with her. "But I don't think anyone can come," she said sadly. "Why?" Ishi asked. "Coronavirus." Caroline whispered. I laughed. "It cannot last that long! Your birthday is in December!"
I was mistaken. A couple days later, my mom didn't even let us go to school. "No!" Ishi wailed. "Today's the school play!" Ishi and I used to go to theatre class after school. We both were in the same play "Pirates of the Caribbean". I was pretty upset too, that we aren't going to do the final play for which we practiced for weeks but at least we didn't have to go to school!
My mom made us stay home for a week. I thought we would be back in a few weeks. Some of my friends were still going to school and some weren't. Mom said nobody knows what's right and what's not but just to be on the safe side, we are staying home. That was strange and then the schools closed. Not just mine, but all over Washington State and other states. In a week or so, school decided to continue online. I don't think this ever happened in the last 50 years or maybe more. Offices, restaurants, parks and stores, everything was closed. The entire world was in "lockdown". Everything shut down.
I expected schools to reopen soon, but my mom said we were staying online for the entire year. I started seeing my classmates over the screen and my teacher taught us over Zoom. My parents started working from home too. I couldn't see any of my friends. We started doing online playdates. Even the birthdays were celebrated over Zoom. It was strange in the beginning, but we all got used to it.
Fourth grade was over, and my family spent the entire Summer staying home. We did go for walks and bike rides, but we didn't meet anyone. Groceries were delivered to our door and our Summer camps were online too. Summer didn't feel like the usual fun Summer!
September 3rd, 2020, I have now effectively been in lockdown for seven months and it's looking like another year or potentially longer. This was my last year of elementary school, and it was online. I was so disappointed, and mad at the same time. I hated coronavirus! We couldn't play with our friends anymore, our birthdays were celebrated without any friends, and we were all quarantined! I ran up to my room and slammed the door. What kind of virus is this? Isn't a virus supposed to attack you for a week and then you are fine? But Covid was different. This was stronger or maybe I should say "strongest"! People were suffering all over the world. Hospitals were full and I heard people were dying. Yes, many people lost their lives due to Covid. Front line workers like doctors and nurses were constantly working to take care of patients. I sighed. "My frustration didn't seem bigger when I thought about the thousands of people who lost their loved ones to this virus."
I wiped my tears and started the first day of 5th grade!
Fast forward to July 2021. School is done and I'm going to be a 6th grader. Another year has passed. We have been home for 1.5 years and now I feel like it's quite normal to stay home and work and study. I don't feel it's strange anymore. I don't think Zoom birthdays are bizarre anymore. My entire world is here at home and on my 14-inch laptop.
As I look back, I realized I have seen so much in the past two years. Experienced frustration, panic, fear, boredom. But I also experienced patience, love and care. I learned some benefits of staying at home. I have learned a lot about myself and others and different parts of the world. I started caring a lot about frontline workers. I learned about what truly matters: good health and family. I know that Coronavirus will go away sooner if we're all careful and get vaccinated. We are almost there! I'm hopeful I'll get to see my friends again soon in 6th grade and have a normal life again. But then I guess I will miss doing school from home. Now that's strange again. I can't wait!