Union Marine Opens Full Service Boating and Pro-Shop in Issaquah
Union Marine's Issaquah location recently opened its doors to offer customers boat sales, gear, parts and instruction. Just one mile southeast of the Lake Sammamish State Park Boat Launch, the location is the fifth store for Union Marine in the region. The new Issaquah store will serve as their 'Experiential Sales' location, seeking to create long-term, personal relationships with customers. 
As the West Coast's largest dealer for the premium boat lines they carry, Union Marine consistently has approximately 500 boats on order to meet customer needs. They carry Mastercraft and Nautique ski and surf boats, Heyday surf boats, Bennington Pontoon boats, Boston Whaler, Sea Ray and Bayliner. They also carry water sports accessories, boat parts, and they provide free instruction to customers on how to drive and use their boats for pleasure and sport. They can even help teach your kids to surf on your new surf boat. In addition to their store-based service department, Union Marine offers a mobile marine service. And, they will be expanding their boat rental program for Lake Sammamish customers as well.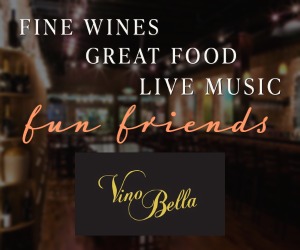 Founded in 1986 by Kevin Roggenbuck and his wife, Connie, Kevin started his own career working for a boat dealer. He and his wife moved to the area from Spokane, and decided to start their own dealership. They've grown the business over the years to include more boat brands, more stores, and currently have over 110 employees across their locations. The Issaquah store plans to employee approximately 20 people as they grow in the next few years. 
"The fastest growing segments are pontoon boats and surf boats," says Kevin. "Pontoon boats have come a long away, they are very stable and relaxing, and you can even include towers for surfing and skiing on pontoon boats these days. And surfing has become so popular, they say it's a sport for anyone from 18 months to 90 years old. In fact, my 3 year old grandson just started surfing!" When asked about the latest technology for boats, Kevin replied "Mastercraft's new surf technology can even save personalized wake shapes for multiple people based on their wake size and length preferences. The wake shaping technology just keeps getting better and better."   
Union Marine chose Issaquah for its neighborhood feel and proximity to the lake. They feel that the Issaquah store will serve as a neighborhood destination, with the ability to host parties, events, and frequent interaction with its current and future customers. "The experiential component to this store is really exciting, and we look forward to really getting to know the customers personally. So far, it's been really exciting to have people stop in to see what we're up to. Everyone in Issaquah has been so supportive – from the smoothness of the permit process, to the community interest in our move here," says Kevin. 
Stop in to see their new showroom and pro-shop, and start thinking about your own boating experience! 
Issaquah Store Location:  6010 221st Pl SE, Issaquah WA 98027
Issaquah Store Phone:  (425) 295-7644
Links:
Website:  https://unionmarine.com/
Facebook: https://www.facebook.com/unionmarineboats/
Instagram: https://www.instagram.com/unionmarineboats/
Twitter: https://twitter.com/UnionMarineBoat
And Youtube
Photo Credit: Nautique