What's a Woolly Bugger? Find Out at Creekside Angling Company's new Issaquah Location
Creekside Angling Company, the area's largest full-service fly fishing outfitter, has a new Issaquah home off Poplar Way, next door to Formula Brewing. Founded by Peter Corbett, Hugh Pastoriza and a few fishing buddies in 1994, Creekside provides local enthusiasts with fly fishing gear, apparel, classes, and insider tips on local hot spots, conditions, and which flies work best for local rivers. They carry thousands of flies, with names like Hare's Ear, Egg-sucking Leach, Royal Wulff, Woolly Bugger and Disco Midge, to name a few.
Originally located 1/2 mile to the East, on Gilman Blvd., Creekside was quickly outgrowing its space with the uptick in the popularity of fly fishing. "The pandemic drove a huge increase in people wanting to spend more time outdoors. We just did not have the space to store enough product to meet the demand. We also saw more woman and young people interested in learning about the sport, which is really exciting for us," says Peter. According to the Recreational Boating and Fishing Foundation's 2020 report, women now represent 30% of all fly fishing anglers. And, for the second year in a row, the number of first-time female fly fishers outnumbered the first-time males, 22% to 16%.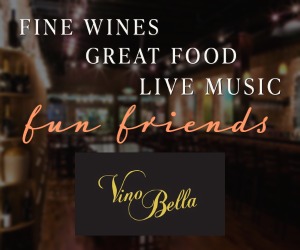 "Our goal at Creekside is to make fly fishing approachable. My partner, Hugh, and I started Creekside because we loved fishing together after work, but many shops we went to seemed uninterested in helping people navigate the world of fly fishing. We saw a need for a friendly, knowledgeable shop to serve the local community, for all ages and experience levels," says Peter.   
Fly fishing in the Pacific Northwest is a year-round sport. However, the approach changes based on the time of year. Water temperature and streamflow force a change in tactics. "You can fish the Yakima river all year – but what section of the river you're fishing and the river flow will determine whether you fish only from a boat or if you're able to wade in the river," says Peter. "Other rivers, like the Cedar, are only open June through August to protect the next generation of spawning Salmon and Steelhead."  
Water habitat and fish preservation are keenly important to fly fishers. Revenue from the state licensing fees goes towards preservation and access initiatives, such as habitat restoration, wildlife education, and stocking local lakes. In fact, fishing license sales saw double-digit growth across Idaho, Washington, Oregon and California since the onset of the pandemic, according to this KUOW article.  
When asked about some insider tips, Peter replied, "I like dry fly-fishing the Snoqualmie River from June through October using a light, two-weight rod. Most of the fish are under 12 inches, and a small rod of that weight makes the fish feel bigger. A small fly like a Purple Haze or Stimulator gets the job done most days. But a small Woolly Bugger will work on the Snoqualmie River any time of year. Most of us at the shop fish the Yakima River year-round, a nymph/dropper setup will always work, but there are several major hatches that allow for great dry fly fishing, mostly in the warmer part of the year. For the nymph rig, we like a black Pat's Stone and attach a small Larry's Lightening Bug for a dropper.  We get great reviews about our customer service…but I think the main reason people come into the shop is to say hello to our shop dogs."   
Come visit the new home of Creekside Angling Company, meet their shop dogs, sign up for an "Introduction to fly fishing" class, and get your gear, flies, and some good advice on which rivers are fishing well. 
 No goods or services were provided in exchange for this article. 
DETAILS
Address:  1875 NW Poplar Way, Suite 2, Issaquah WA 98027
Website:  https://creeksideangling.com/
Phone: (425) 392-3800
Email:  info@fishcreekside.com
Hours:  10:00AM – 7:00PM Mon-Fri, 10:00AM – 5:00PM Sat, 11:00AM – 5:00PM Sun
SOCIAL
Facebook:  Creekside Angling Company
Instagram:  creeksideanglingcompany