L'Experience Paris brings French Café, Delicacies, and Wines to Issaquah 
A 'morning-to-evening' French experience comes to Issaquah this month with L'Experience Paris, a new café and bistro, located above downtown Issaquah in the Talus neighborhood. The morning experience offers freshly baked artisan croissants, pastries, quiches, Croque-Monsieur, and authentic French coffees and teas. The evening experience, expected to begin in late Spring, will offer a French wine bar and bistro, serving up a 'menu du jour' with items such as charcuterie and cheese board, crab blinis and salmon crepes, to name a few.  
"Our philosophy is simple: offer the most authentic French products, made in-house, using gourmet and fine French ingredients, as well as fresh, organic and local produce," says Julien Hervet, owner of L'Experience Paris. The Issaquah location, their 3rd cafe, will follow a similar concept to their Mercer Island store, which opened in February 2020. Their team of French chefs create artisanal menus each day, led by acclaimed Executive Chef Orphee Fouano, who trained in famous Parisian hotels under the leadership of star chefs Christophe Michalak and Alain Ducasse.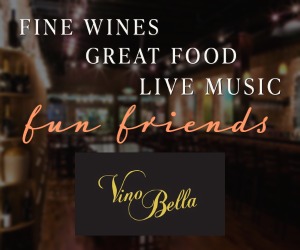 L'Experience's owner came to the US in 2003 and in the Seattle area in 2007, joining the burgeoning technology industry. A native of Paris, France, Julien loved French wine but had difficulty finding a local source for high quality, small-batch French wines. To solve this, he obtained his own importers license, working directly with French winemakers he knew personally. That led Julien to open Cepae, a French café and tasting room in Bellevue, where they serve over 150 wines by the glass, and offer a full French menu and products to the community.  
"We were the first shop to offer Pierre Herme macarons outside of Pierre Herme's own stores, and we sell out every time we bring them in," says Julien. "We knew the demand for fine French products was there. In addition to French wines, we started selling jams, mustards, butter, juices, and other French delicacies." The reception from the local community for these unique and authentic products has been tremendous.  
When asked about choosing Issaquah as the next cafe location, Julien explained "Initially, I was very excited about the physical space and the patio in Talus, and then I learned that Issaquah residents call the city 'Issy,' and I thought of the Parisian suburb Issy-les-moulineaux.  It felt like the right place to open our next café. And our location is next to the new Cougar Mountain Middle School. You know, in France, it is quite common for children to enjoy 'Chocolat Chaud' (French pronunciation [shocola sho]) and a croissant after school," says Julien, "and we are happy to bring this to Issaquah." 
L'Experience Paris celebrated their Issaquah soft opening April 30th, welcoming customers from 9:00AM to 3:00PM. Their hours will extend into the evening later this Spring. Orders for special imports and menu items are also taken through their website. 
Come to Issaquah's Talus neighborhood, and enjoy the authentic, L'Experience Paris!
No goods or services were provided in exchange for this article. 
CONNECT:
Issaquah Address: 188 NW Shy Bear Way, Issaquah, WA 98027 (Talus neighborhood)
Website: https://www.lexperienceparis.com,  http://www.cepae.com/
Facebook: https://www.facebook.com/lexperienceparis/, 
https://www.facebook.com/cepaewine
Instagram: @lexperienceparis, @cepaewine