Sea Town Foods Brings Restaurant Quality Seafood to Issaquah
Sea Town Foods, a family-owned retailer of restaurant-quality seafood, is open for business in downtown Issaquah.  Located on Front street, behind Krawbar and next door to Stan's BBQ, their retail store has an array of seafood options for the most discerning of customers.   
Owner Eric Otaguro has traveled the world working in the seafood business, observing the harvesting and farming practices, production techniques, and shipping conditions, all of which enables him to source and trace the highest quality products. Eric's father, Paul Otaguro, has been in the seafood business since the 1970s, and moved their family to Issaquah in the early 1990s. Eric joined his father in the seafood importing and distribution business after finishing school.  Their parent company, Terra-Sea, provides restaurants with quality seafood from trusted and sustainable sources.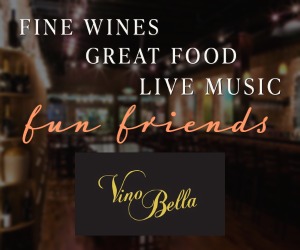 "I think of myself as a seafood consultant and educator," says Eric. "Many people do not know much about where their seafood comes from, how it was processed, and whether it is high-quality.  I wanted to change that – and enable the end customer to get the same high-quality product that is offered to restaurants."   
When the COVID-19 pandemic hit, Eric thought about their restaurant-focused customer base, which was over 90% of their business, and he had an idea. "Even with restaurants closed, the end customer still wants restaurant quality seafood, what if we open a retail shop and offer customers a way to bring our seafood directly to their home?"  A retail location behind Krawbar opened up, and everything started to fall into place. Eric's idea became reality.   
Eric and his wife, Betty Otaguro, are no strangers to Issaquah, nor to the food and restaurant industry. Betty's family has been in the restaurant business for over thirty years, as owners of Shanghai Garden in Seattle, and Krawbar in Issaquah.  Both Betty and Eric grew up in Issaquah, and met at Issaquah High School.  After college, they decided to return back to Issaquah, and bought Eric's childhood home from his parents, which "was a bit ironic, because as a child I wanted to leave Issaquah and see the world."
With Betty's restaurant knowledge, and Eric's experience with seafood, Sea Town Foods offers ready-to-eat options, such as Ahi poke kits and sashimi-grade Hamachi, as well as entrée seafood such as Salmon steaks, Wahoo, Halibut, and clams.  Eric and Betty are thankful for the warm welcome to downtown Issaquah, and for the enthusiasm of the local community to support their business.  Stop in to learn about sustainable, quality seafood, and taste the difference at Sea Town Foods!
About Sea Town Foods:
Address:  80 Front Street N, Issaquah, WA 98027 
Facebook:  Sea Town 
Website: https://www.seatownfoods.com/
Instagram:  @seatownfoods
Photos courtesy of Visit Issaquah.