The Well & Table Brings Creekside Farm-to-table Dining to Gilman Village this Summer
The Well & Table restaurant will open their doors to customers just in time to enjoy the outdoor patio facing Issaquah Creek. Originally planned for summer 2020, the pandemic shifted the owner's plans, giving them the time to further explore provisions from local artisans, and to hone their collection of recipes.  The Well & Table plans to leverage their local relationships to provide the freshest ingredients for their menu, which will focus on in-season, and ever-changing offerings, according to owners Jaynie Wetherbee and Jason Stellman.
Jaynie grew up in Issaquah, and could often be found helping in the family kitchen as a child.  In her early twenties, Jaynie started her restaurant career at Chili's on Gilman Boulevard in Issaquah.  She went on to pursue her formal education at Seattle Culinary Academy as a Les Dames d'Escoffier scholarship recipient.  It was when she attended Quillisascut Farm School in the northeast corner of Washington State, that Jaynie wholly embraced the concepts of indigenous foods, sustainable farming, local sourcing, and the value of local community support.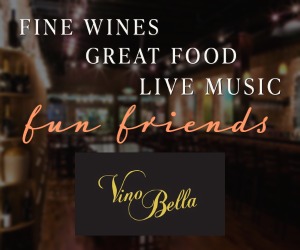 After twenty years working in local restaurants such as Pomegranate Bistro, Jak's, and Capri Cellars, Jaynie gathered plenty of kitchen and management experience.  So, when a close friend suggested to Jaynie that she should open her own restaurant, Gilman Village felt like the right home for her new venture.  Jaynie and Jason set out to establish a farm-to-table menu, and to provide a place for the community to gather.  Jason comes from a hotel and hospitality background, as well as a prior career as a pastor, experiences which will help bring the 'community' feel to the restaurant.  According to Jason, "Our vision for the Well & Table is to be a shared space that fosters true community. And since our food and drinks will be locally sourced, our patrons will not only be connecting with their neighbors, they will also be connecting with their local farms, wineries, breweries, and distilleries. All while feasting and drinking together."
"Gilman Village just feels like farm-to-table" says Jaynie, and the duo felt the chance to build the restaurant from scratch was the right opportunity to bring their vision to life for the community.   When asked about their favorite ingredients, Jaynie replied "Whatever is the freshest," and Jason asked "Is steak an Ingredient?"  The Issaquah community is excited to experience this new restaurant from this dynamic team!
Look for the Well & Table and its creekside patio to open prior to Summer 2021 in Gilman Village.
No goods or services were provided in exchange for this contribution.