Issaquah's Capri Cellars – Come for The Wine, Stay for The Education
Capri Cellars, located in downtown Issaquah, is a wine bar, store, and bistro, with a unique format that encourages customers to taste across carefully selected wine flights from local wineries. They feature one of the largest selections of Northwest wines in the state, with over 300 different wines represented. "We want our wines to have a sense of place and the people who make them.  And the bistro menu is designed to be wine-friendly, with fresh foods that are locally sourced," according to owner, Brenda Audino. 
New to the Issaquah dining scene, Brenda brings decades of experience in the wine business. After a career in technology, Brenda pursued her love of wine and took a few wine appreciation classes with her husband, which led them to volunteer at wineries near their home. Her passion led to a twenty-year career as a wine buyer, wine broker, and a Certified Wine Educator (CWE) with the Society of Wine Educators. Brenda went on to earn her Diploma from the Wine & Spirits Education Trust (DipWSET), and a Sommelier Diploma (SGD) from the International Sommelier Guild. Brenda opened her own wine school, Spirited Grape, in 2017 as an approved program provider with Wine & Spirits Education Trust (WSET) as well with their own fun, educational wine classes.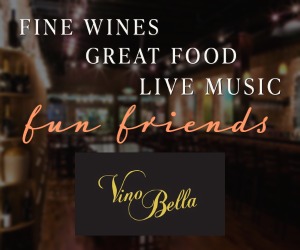 In the fall of 2019, Brenda and her husband were living in Rhode Island, but they were looking to return to the West Coast, and establish their own wine business.  They purchased Capri Cellars from its prior owner in February 2020, and moved to Issaquah in March of 2020, arriving just as the pandemic was mounting.  Brenda's first action as the new owner was to follow state orders and shut the wine tasting and food down.  She turned her focus to the retail side of the business and to her loyal group of wine club members, both of which helped to keep the business afloat throughout the lockdowns of 2020.  According to Brenda, "the Issaquah Community is just so loyal to shopping local, which really helped us survive."
Capri Cellars is once again open for indoor service, and Brenda is thrilled to see her customers in person, and to experience wine together in their stylish shop.  In the near future, Brenda is also looking to host wine education events, from organizations like the Wine & Spirits Education Trust (WSET), as well as a variety of informal classes to help people better understand the vast and exciting world of wine. 
In celebration of Taste Washington Wine month, Capri Cellars is providing wine pairings in partnership with Sea Town Foods on Front Street.  They are also hosting virtual tastings with local winemakers, which can be found on their website under 'Events.' 
Come enjoy the local wines, food pairings, and community at Capri Cellars, and learn from Brenda and her Capri Cellars team!
Capri Cellars Contact Information:
Social Media:
Facebook: https://www.facebook.com/capricellars/
Twitter:  @CapriCellars
Instagram: @capricellars
Physical Address:
88 Front Street South, Issaquah, WA 98027 
Photos courtesy: Visit Issaquah
No goods or services were provided in exchange for this contribution.