Local Mom Launches Business to Help Kids Cope With Feelings
A local Issaquah mom and teacher who grew up on Mercer Island has launched a new business and products to support social and emotional intelligence in children. Marcelle Waldman holds a deep passion for building social-emotional skills in our children and educating parents and caregivers in our community and beyond on its vast importance. According to the Collaborative for Academic, Social and Emotional Learning (CASEL) the approach to establishing the greatest benefits to our children's social-emotional learning is to partner across settings including classroom, school, family, and community. 
Waldman is the proud creator and owner of FeelLinks. Two of the most significant roles in her life, being a mother and an educator, guided her to pursue developing a product promoting lifelong social and emotional skills in our children. Here is some of the background into how Issaquah based FeelLinks was born.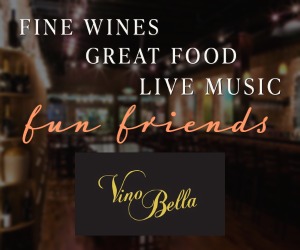 When Waldman began her teaching career she was fortunate to start with some of our youngest learners teaching kindergarten. It was evident to her that social-emotional learning would be a priority in learning together. Her students would benefit from explicit instruction in building positive relationships with classmates and teachers, gaining confidence, expressing feelings, understanding feelings of others, joining in play with peers, listening and speaking skills, and more.
Despite her school's lack of an adopted social-emotional curriculum, she got creative and designed her own using a variety of resources. Her goals were to teach her students to demonstrate greater self-awareness, improved social skills and display greater empathy. After 8 years teaching kindergarten, then starting her own family, she moved into a director and lead-teacher position at a preschool. There, she implemented many of the same resources, tools, and strategies that had proven successful with my kindergarten students.
Listening to and engaging with the various voices in our community during the pandemic, she has noticed a greater awareness and broader understanding as to why social emotional learning is absolutely vital to our children's education in the classroom, in our homes and within our community.  Over the years volunteering in many capacities in her children's classrooms, serving as the PTA Board Vice President and President, along with serving on School District committees, has made her feel very connected to our great Issaquah community. 
Waldman continues to seek opportunities to partner with our schools on anything related to the social-emotional well-being of our students.  Our local community offers incredible resources related to social and emotional well-being, and FeelLinks is another unique resource that can be used in homes, schools, therapy, social skills groups and many other settings.
FeelLinks is an intentional tool that she created for children to promote growth in emotional intelligence; understanding, labeling, expressing and managing feelings in themselves and others.  
MyFeelLinks contact info:
Email: Marcelle.feel.links@gmail.com
Website: myfeellinks.com
Instagram/Facebook: @myfeellinks
FeelLinks Journal was designed in collaboration with local Issaquah mom, Sarah Baynes of Sarah Baynes Design.
Photos by Genevieve Kathleen Photography.