Bingo Family Fun Night to Benefit Eastside Baby Corner
An evening of virtual bingo is planned for 7-8:30 p.m. Thursday, Dec. 3, with all proceeds benefiting Eastside Baby Corner. The event is being hosted by the 91-year-old Kiwanis Club of Issaquah.
Issaquah resident and Emmy-winning television personality Chris Cashman will be celebrity bingo caller for the evening. Cashman is often seen on King5, the Discovery Channel and Comedy Central.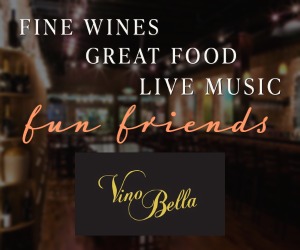 For 30 years, Eastside Baby Corner has provided formula, diapers, care seats, clothing and more for children from birth to age 12. They also assist expectant and post-partum mothers. The Issaquah non-profit depends on donations and volunteers in order to help meet the essential needs of families referred by social service agencies. Kiwanis has been a decades-long partner of EBC.
Bingo cards are $10 each and can be used for each of the six games. You can purchase multiple cards, so the entire family can play along via Zoom. Cards must be purchased by midnight Dec. 1. Donations to EBC are welcome through Dec. 6 on the Kiwanis website and are tax deductible.
Winners will get bragging rights! Due to limits on online gaming, no prizes can be awarded.
To learn more and to purchase Bingo cards, go to www.issaquahkiwanis.org.