Teen Artist Taylor Wang of Issaquah Receives National Honors
MIAMI, FL (05/23/2020) – 16-year-old Taylor Wang from Issaquah High School was selected to participate in Primetime, a virtual photography exhibition curated by YoungArts Foundation, currently on view here. Originally intended to be a show in Miami, Florida, it has now been moved online due to COVID-19.
Hailing from Issaquah, WA, Wang was named a 2020 National YoungArts Foundation (YoungArts) Merit winner in visual arts.  She joins 686 of the nation's most accomplished artists in the visual, literary and performing arts based on caliber of artistic achievement by an esteemed discipline-specific panel of artists through a rigorous blind adjudication process.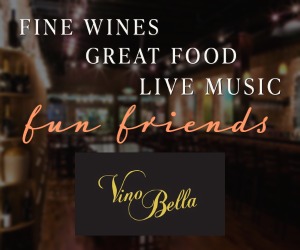 "Self Care" is one of Taylor's works and more of her artwork is available on her website.

"Self Care" by Taylor Wang
YoungArts award winners gain access to one of the most prestigious programs for emerging artists in the United States in which they will have opportunities for creative and professional development throughout their entire careers. Although her art was originally to be shown at Building Bridges Art Exchange in Los Angeles, this event was cancelled due to the COVID-19 pandemic. Just two months after her acceptance, she was accepted into Primetime, another YoungArts alumni juried exhibition. This is the fifth juried group exhibition Wang has participated in this year, others including a February show at Bellevue Art Museum as well as Seattle Art Museum, and a show titled Coming Home at Shoreline City Hall led by her nonprofit organization Student Art Spaces.
Despite the fear and uncertainty COVID-19 has caused for artists and curators, Wang is holding out hope for the future of the art world. She aspires to be an art director, making it her mission to break down barriers in professional art spaces. Since 2018, Wang has led a team of young people who have raised over $10,000 for youth arts, benefiting cost-free exhibitions and publications for teens. Wang hopes to use her opportunities with YoungArts to further the development of art equity.
To learn more about Taylor's work, visit her website.